Dan Loeb's Third Point Capital Buys Health Insurance Stocks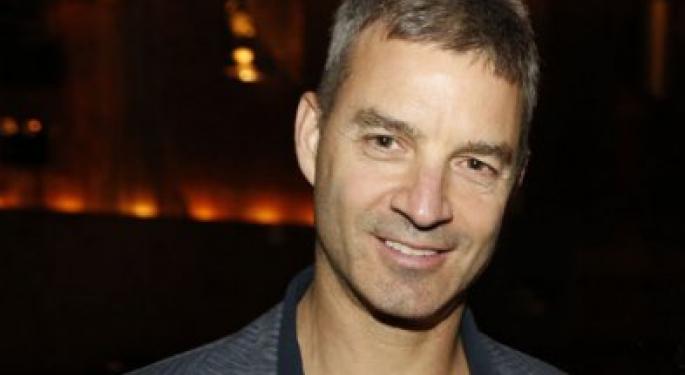 Third Point Capital, the New York-based hedge fund run by Dan Loeb, released its second-quarter 13-F after the closing bell on Tuesday. This filing revealed Third Point's long equity holdings as of June 30. The fund disclosed a slew of new positions, with a particularly heavy concentration in health insurance stocks.
Among the new stakes were American International Group (NYSE: AIG), Aetna (NYSE: AET), Cigna (NYSE: CI), Humana (NYSE: HUM), United Health Group (NYSE: UNH), and Wellpoint (NYSE: WLP). The buying spree in healthcare stocks coincided with similar moves made by David Einhorn's Greenlight Capital.
The funds may have been betting on Obamacare being overturned by the Supreme Court, or they may like Mitt Romney's chances in the upcoming Presidential elections. If Obamacare were to be overturned, it could provide a catalyst for healthcare stocks. In his second-quarter investment letter, Einhorn noted that there could be some political headwinds for the sector, but said that many healthcare stocks were cheap, regardless of political considerations.
Loeb's fund also purchased 900,000 shares of Aetna, 1.7 million shares of Cigna, 475,000 shares of Humana, 1.8 million shares of UnitedHealth and 850,000 shares of WellPoint.
During the second-quarter, Third Point also added a substantial number of Chesapeake Energy (NYSE: CHK) shares and added to the fund's large position in Yahoo! (NASDAQ: YHOO).
Third Point also added stakes in Cabot Oil & Gas (NYSE: COG), Enphase Energy (NASDAQ: ENPH), Coca-Cola Enterprises (NYSE: CCE), Informatica (NASDAQ: INFA), News Corp. (NASDAQ: NWSA) and Westlake Chemical (NYSE: WLK).
Moreover, the hedge fund added to holdings in Apple (NASDAQ: AAPL).
Among the stocks that Third Point sold in the second-quarter were Goldman Sachs (NYSE: GS), Wells Fargo (NYSE: WFC), Abercrombie & Fitch (NYSE: ANF), Cisco Systems (NASDAQ: CSCO) and Barrick Gold (NYSE: ABX).
Posted-In: Hedge Funds General
View Comments and Join the Discussion!