A Brief History of the 08 Financial Crisis [INFOGRAPHIC]
At this point, presumably every worker in the developed world is at least somewhat familiar with the realities of the recent financial crisis. With economic growth sluggish, and unemployment remaining persistently high, the economic effects of the bursting of the housing bubble have yet to subside.
Who are the major players involved, and how did the crisis transpire?
While there are varying interpretations of the major forces behind the crisis, it is clear that regulatory reform played a major part in allowing the housing bubble to form. And while most American workers ultimately suffered, many Wall Street fat cats profited handsomely.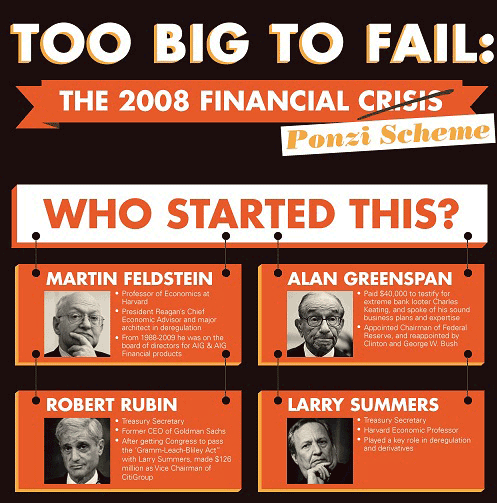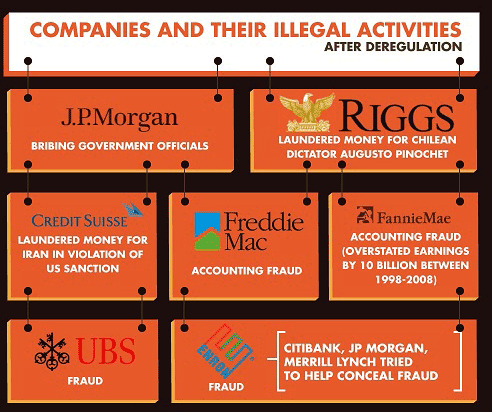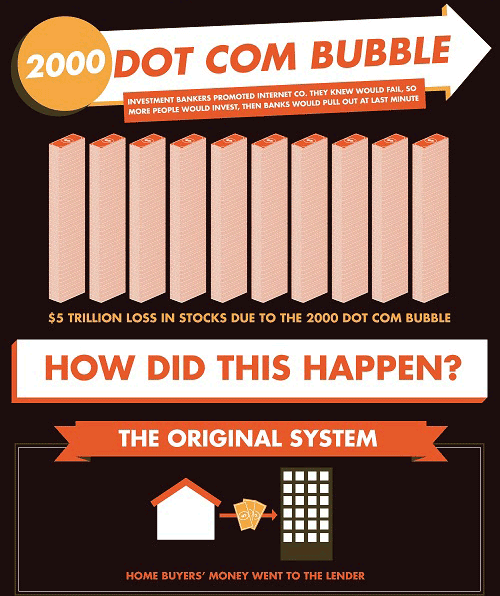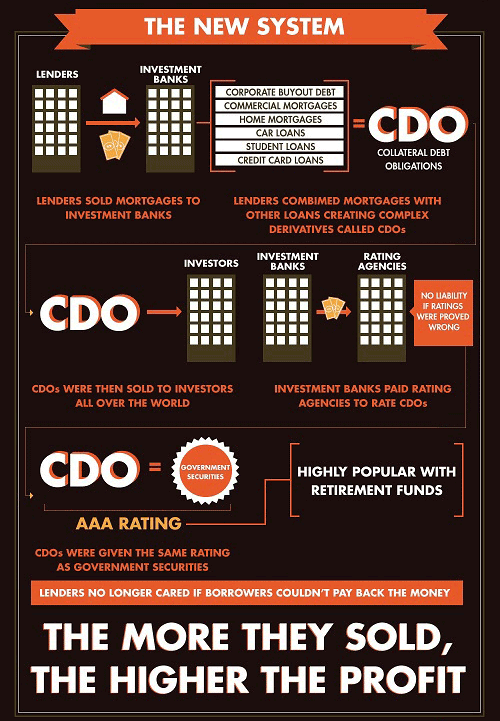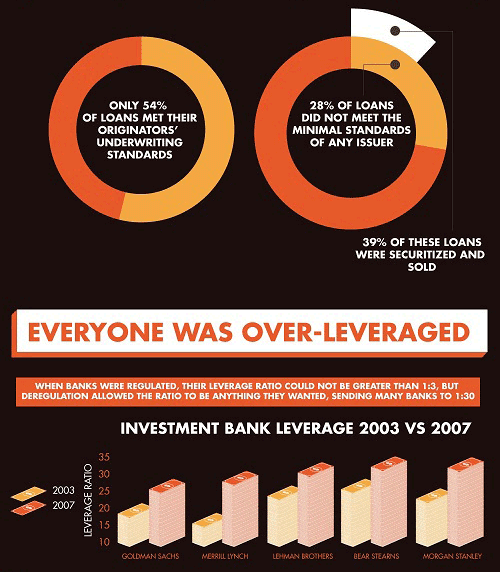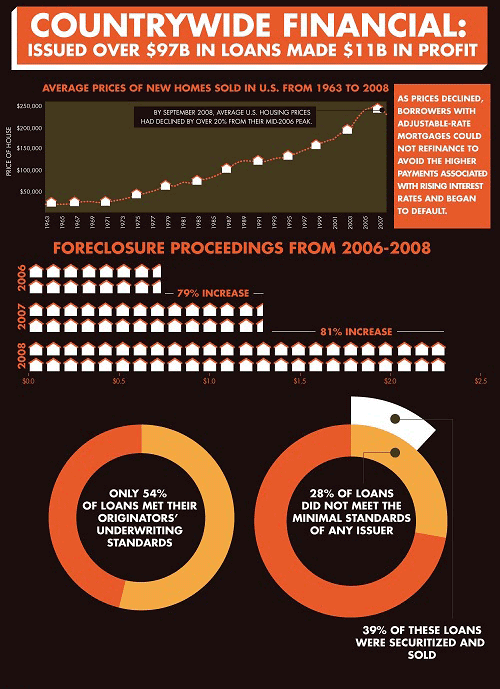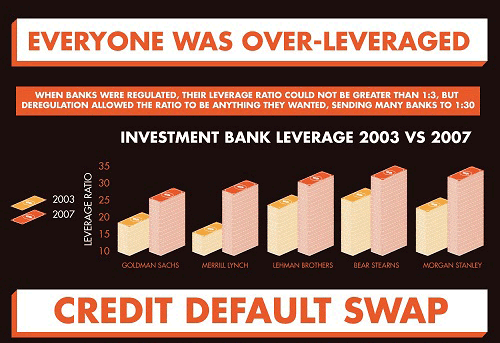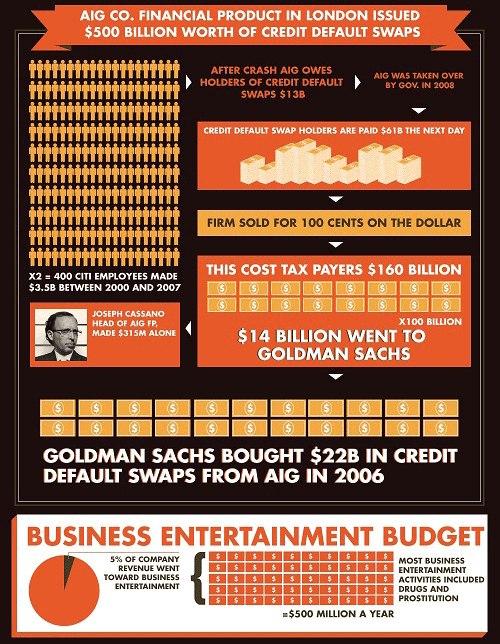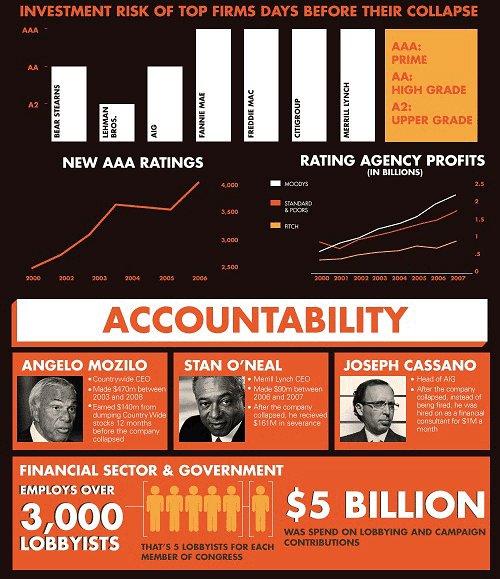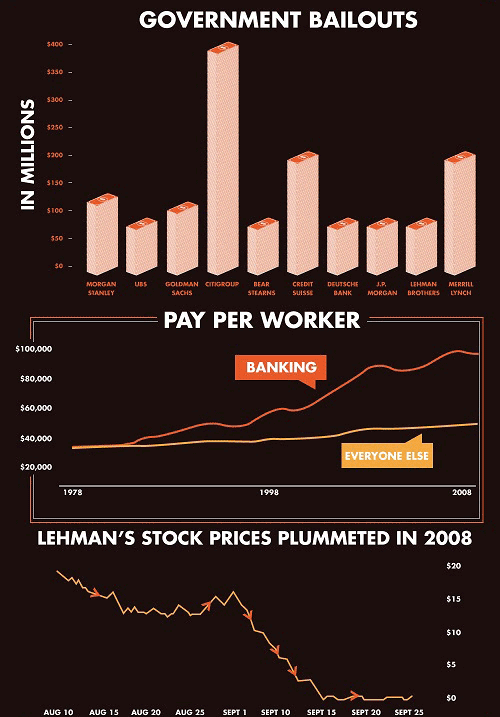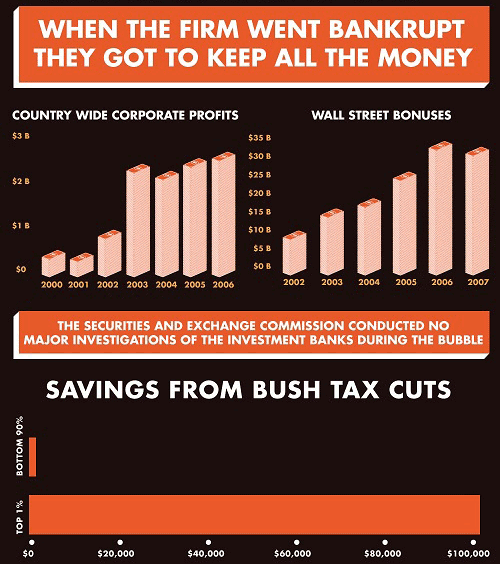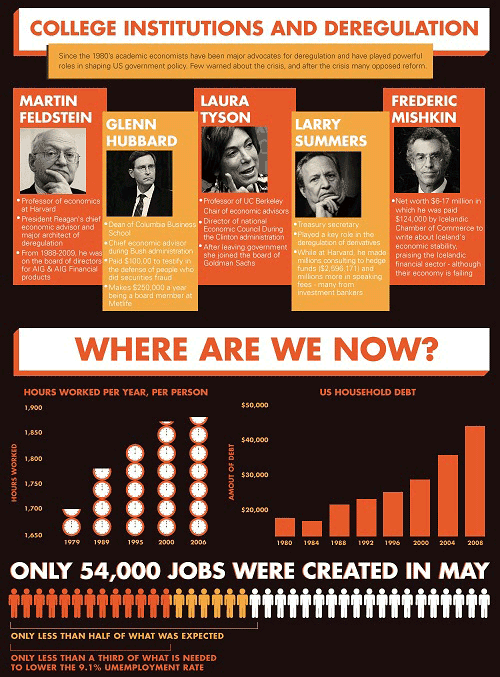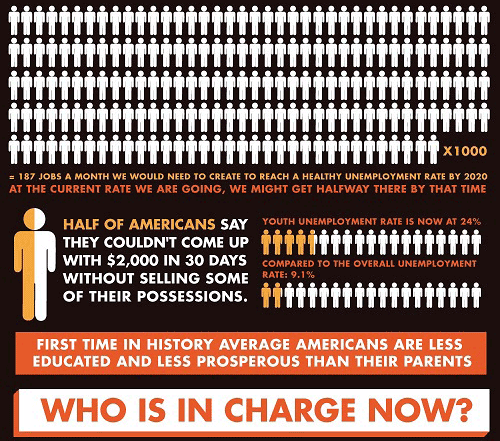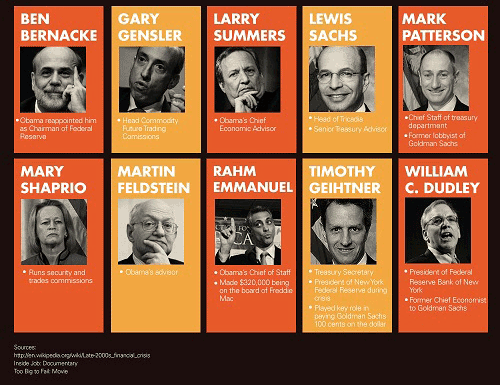 Source: The Credit Blog
(Note: some of the information in the INFOGRAPHIC is a bit out of date. For example, Larry Summers no longer works for the Obama administration.)
As banking and investing regulations were altered, money flowed into mortgage backed securities.
In days gone by, mortgages were held by the issuer. Thus, the issuing party had a vested interest in ensuring that the lender was credit-worthy. However, during the formation of the housing bubble, issuing banks sold their mortgages to investment banks, which then bundled the mortgages into derivative instruments and sold them to investors.
Investors demanded these instruments in large quantities, as they were given the highest recommendations by ratings agencies.
The rating agencies were supposed to provide investors with accurate information to asses the risk potential of their investments.
Yet, as the rating agencies were paid by the investment banks which sold the mortgage instruments, their loyalties remained with the investment banks rather than the investors themselves.
When the system finally collapsed, many of the investment banks were bailed out of their bad bets. Perhaps most auspiciously for these institutions, many alumni of the banks held key government positions.
With regulatory reform in the pipeline, perhaps a disaster such as this can be avoided in the future.
Originally posted here.
View Comments and Join the Discussion!
Posted-In: 08 Financial Crisis Goldman Sachs Lehman Brothers TARPHedge Funds Politics Global Economics