A Word On Healthcare Mutual Funds, And One Sector's 'Fittest' Segment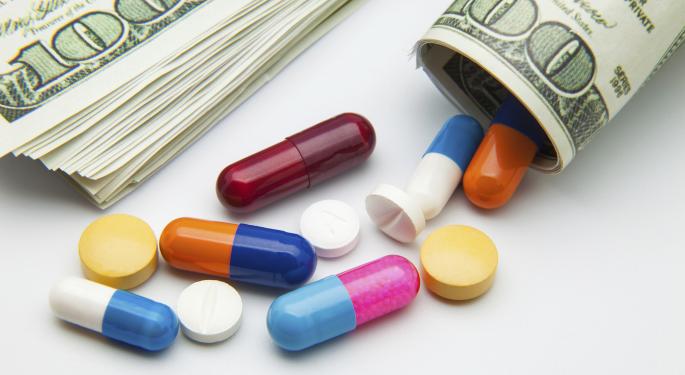 As of September 3, 2014, the healthcare sector was up 15.13 percent year-to-date -- the best performance among the S&P sectors.
As you might imagine, some healthcare mutual funds are going along for the ride.
Going Along For The Ride
At the moment, many top-performing funds within this segment are biotechs.
The Fidelity Select Biotechnology Portfolio (FBIOX), for instance, has a year-to-date return of 20.5 percent and a three-year return of 143.1 percent.
Its top holding is Gilead Sciences, Inc. (NASDAQ: GILD), clocking in at just over 13 percent of total assets. In short, this indicates there's a fairly significant single-stock risk with that one holding.
However, the fund contains a full spread of market-cap holdings, from microcap to mega-cap. With two-thirds of the fund invested in micro-caps, small-caps and mid-caps, the level of risk is going to be higher than one would find in a fund focused on the Apples and Googles of the world -- investors should keep this in mind.
A Few More Points To Remember
Higher beta and standard deviations can also provide a benefit on the upside. That's not always easy to remember when a fund is correcting at a steeper rate than the broader market, but bulls can benefit during boom times.
Worth noting, the Fidelity Select Biotechnology Portfolio's expense ratio is 0.75 percent, below many other actively managed biotech funds. This is not especially surprising, given that Fidelity, as a fund family, often uses lower fees as a "calling card," so to speak.
Related Link: Why Gilead Sciences Is A Top Mutual Fund Holding
A Word On Expense Ratios
When seeking allocation into a specific sector, or even specific industry, through a mutual fund or ETF, investors are generally going to pay higher fees than if they'd bought into the entire index.
To take a very simple example, Vanguard's 500 Index (VFINX) offers a fairly low expense ratio of 0.17 percent. For investors who want to hone in on the healthcare sector, the Vanguard Health Care Fund (VGHCX) carries an expense ratio of 0.35 percent.
In all candor, that's still pretty darn cheap.
The added cost over the Vanguard index fund is because this particular vehicle mandates its managers concentrate on a specific area of the market, which requires greater attention.
Disclosure: At the time of this writing, Kate Stalter had no position in the equities mentioned in this report.
Posted-In: healthcare mutual funds healthcare stocksHealth Care General Best of Benzinga
View Comments and Join the Discussion!