Exclusive: Bio-Techne's Frank Mortari Talks 2 New Acquisitions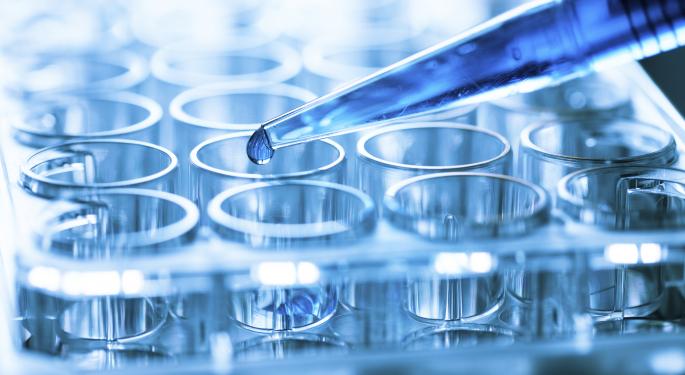 Editor's Note: This is the second of a two-part series. Read Frank Mortari's comments on M&A possibilities.
Bio-Techne (NASDAQ: TECH) has made two major acquisitions since June, spending $60 million to acquire Novus Biologicals and $300 million to pick up ProteinSimple. For a small company, that's a lot of money to invest.
In an exclusive interview with Benzinga, Director of Business Development Frank Mortari discussed what these acquisitions mean for the future of Bio-Techne.
Mortari explained the acquisitions show Bio-Techne's flexibility moving forward. One advanced the legacy business, development of bio agents for life science research, and the other reflected expansion into a similar field.
Diversification
"With ProteinSimple it's an expansion into, I would say an adjacent market. It [produces] instruments, which we have typically not been involved in," said Mortari.
The "instruments" Mortari refers to measure protein analysis to give researchers more insight into the true nature of these proteins.
These machines "require antibodies which are exactly the consumables that we have. That is the tie," explained Mortari. "So it gets our antibodies as part of the consumables package for the instruments that ProteinSimple sells."
Related Link: Exclusive: Paychex CEO Martin Mucci Talks Future M&A; Canada A Destination?
Core Business
"Novus, on the other hand, is a true expansion of the portfolio. Of the three main buckets of products of consumables that we have … antibodies would be more under pressure because there are a lot of other competitors," began Mortari.
"Novus brings a huge expansion to that antibody portfolio. Novus has a portfolio of about 250,000 antibodies, while we currently have about 15,000. It's quite an expansion."
Looking Forward
Perhaps what's most interesting is that both acquisitions will bring customers into the company and add to sales volume of existing customers.
"We have a history of being very profitable with industry leading margins. Being in that position, it is nearly impossible to think of an acquisition that would have similar financial metrics as us."
However, Mortari does not believe a small hit to margins is necessarily a bad thing.
"Its clear that there will be some margin erosion, I don't think it will be drastic. But I think from the people that we speak to, bankers and investors, people would appreciate the revenue growth and they would gladly trade that for some small margin in erosion."
Shares of Bio-Techne were last trading at $93.81, nearly back at the $94.19 level it reached at the start of 2014.
View Comments and Join the Discussion!
Posted-In: Bio-Techne Frank Mortari Novus Biologicals ProteinSimpleHealth Care Interview General Best of Benzinga