Exclusive: Biocept's CEO Lays Out This Small Cap's Massive Opportunity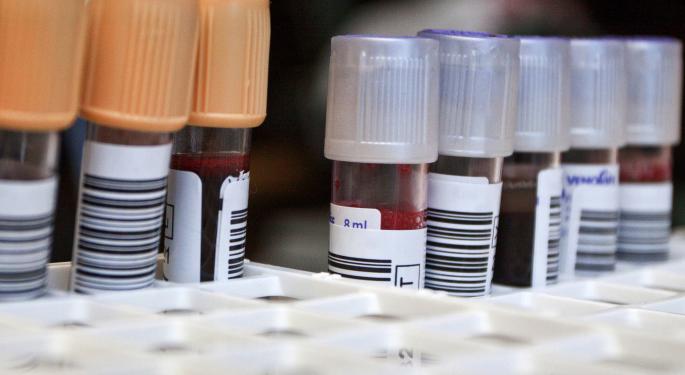 Shares of Biocept (NASDAQ: BIOC) have been volatile since the company made its debut as a public company in early February.
In an exclusive interview with Benzinga, CEO Michael Nall and CFO Bill Kachioff laid out the company's opportunities and events investors should watch for in the near future.
Biocept is a cancer diagnostics company trying to disrupt the industry by offering a simple blood test versus the standard invasive biopsy.
"People that have been diagnosed and are being treated or have survived treatment and need to be monitored," are Biocept's biggest opportunity, began Nall. "With a blood based test we can monitor these patients versus them having to go in and do a needle biopsy constantly. If someone has lung cancer, you are not going to go every three months and do a biopsy to see how the genomic profiling might have changed."
Related: Exclusive: Hepatits C Stock Valuation With Enanta CEO Jay Luly
Biocept is currently targeting solid tumor cancers, including lung, breast, colon, prostate and melanoma. With nearly eight million Americans living with these diseases and almost 900,000 more diagnosed each year, Biocept's opportunity is massive, especially given that the company's market capitalization is just $25 million. The chief executive said, "there is really nothing to compare to what we are offering."
In addition to the solid state cancers Biocept currently target, the company has an extensive pipeline for tests that would be effective to combat an assortment of tumors.
Biocept is currently in the process of building out use of its liquid biopsy nationally. Nall explained, "Its a matter of getting in front of doctors, explaining the tests and getting them to say 'This is exactly what I needed to do to help Mrs. Smith. I can get her to test on her breast cancer [to see if it] has metastasized to a bone. We are not going to do a bone biopsy, this blood test is a perfect solution for this patient.'"
Nall continued, "Once you get them to say that, they start to identify more patients for how its going to be used."
Nall explained the safety advantage of a Biocept's blood test instead of a biopsy: "Boston University found that 15 percent of the patients [who] had a lung biopsy had an adverse impact that could land them in ICU, [such as] collapsed lungs or pneumonia."
Shares of Biocept were last trading at $5.84, down 38 percent from the company's IPO, but up 40.4 percent since a May trough.
Posted-In: Bill Kachioff cancer comments Liquid BiopsyHealth Care Small Cap Analysis Trading Ideas General Best of Benzinga
View Comments and Join the Discussion!