The Latest in College Trends: The Mobile-Apps Sector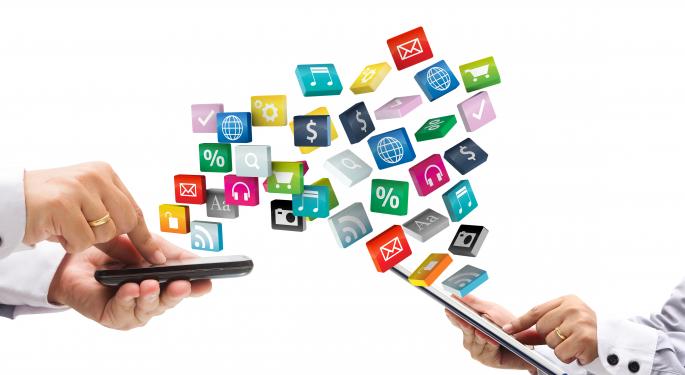 College students do it again. Their trendsetting ability may be great, but their ability to drive growth in the mobile-apps industry could be remarkable.
Below are a few mobile-app trends (from personal finance to travel) sweeping U.S. campuses this year; trends that may also drive growth in the following companies.
The Night Out – VENMO (NASDAQ: EBAY)
Available for: IOS and Android
Cost: Free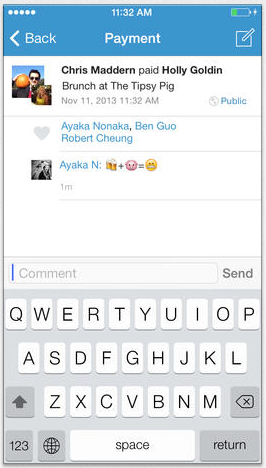 You're going out. You don't want to carry cash. You don't want to bring a credit card. Solution? Get a Venmo.
This dandy app allows you to wire money from your bank accounts to any number of your friends. The money will arrive within 24 hours and can be cashed out through a synced checking account or kept in the Venmo account.
See also: The Latest In College Trends: The Retail Sector
Connecting with your friends and keeping up with them has never been easier – just login through Facebook (NASDAQ: FB) and follow the entertaining live transfer feed in the app. You've heard talks of digital wallets and yours has just arrived.
This app was acquired by Braintree, a subsidiary of eBay, which processes over $8 billion payments annually ($2 billion on mobile).
Payments going through Venmo are rising at a rate of 15 percent per month. That places the figure of payments processed per month at over $200 million (just a rough estimate) given that in May 2010 they were processing only $10 million.
The Next Snapchat – SAMBA.ME
Available for: IOS
Cost: Free
If using emojis is second nature, you can't live without your Snapchat or simply hate the one-dimensionality of texting, then Samba.me is for you.
This Israeli app allows you to record up to 12 seconds of video and send it to your friends. After your friends watch the video, their action is recorded and sent back to you. Your cost – zero. Your gratification – infinite.
The $630,000 seed funding that this app received from the SVP and President of AOL Video (NYSE: (AOL), Genesis Partners and 2B Angels is a testament to its bright future and not just by college students. As for publicity, earning the title of one of the six grand prix winners at the sixth annual SXSW Accelerator Competition in Austin, Texas in 2014 has certainly taken care of that.
Next steps for exposure…will be courtesy of you.
The (Missing) Spending Self-Discpline – MINT PERSONAL FINANCE (NASDAQ: INTU)
Available for: IOS and Android
Cost: Free
Optimistic budget (that I've concocted in my mind) meet realistic budget (which I have to be held accountable for) through the Mint Personal Finance mobile app.
Connect your bank account to this app and never go over your budget again (or for a while anyway). This app offers a pleasant and practical user experience for all your banking needs. Its features include auto-categorization of spending, tracking investments, timely alerts and helpful graphs.
The company Mint itself, a subsidiary of Intuit, currently has a user base of 14 million as of January of 2014 and links to 20,000 credit cards, financial institutions and other accounts. With such resources at the ready, building a client base for a personal finance app is a no-brainer.
College students aren't the only ones hot on the Mint trail. It was ranked as the top personal finance app by multiple sources in 2012 and placed in top 25 in 2013. Did we fail to mention that you could even track Bitcoin transactions? Talk about progressive banking.
The Unconventional Getaway – AIRBNB
Available for: IOS and Android
Cost: Free
Airbnb provides a site where anyone can post and find places to stay from single rooms (a more likely scenario for the broke college soul) to lavish estates.
With such diverse options – the target demographic extends far beyond college students. In fact, the total user base topped 10 million at the end of 2013 and is growing at roughly 250 percent per year.
Airbnb is currently in talks with TPG Capital Management LP in order to secure a funding round totaling anywhere from $400 to $500 million. This round would put the company valuation at about $10 billion.
Do we spy the next Twitter (NYSE: TWTR)? Perhaps.
While Airbnb hasn't had the urge to go public, speculative talks of a 2014 IPO can't be silenced. However, for now that's all they are – speculative.
The Local Flavor – FLOCKTAG
Available for: IOS and Android
Cost: Free
Following the entrepreneurial spirit into the University of Michigan in Ann Arbor, Michigan, say hello to FlockTag.
Why sign up for 10+ loyalty programs at all your favorite places, when all you need is one app. From restaurants to beauty salons, this app keeps track of the number of times your frequent each location and notifies you when you've accumulated enough visits to earn one of the promotions that the place offers.
How it works: brings either a phone or tablet and have it scanned in store or keep a physical card that can store the same information. It's revolutionizing client-business relations by fostering a symbiotic growth of brand loyalty.
Having raised over $1.25 million in a funding round in October of 2013, FlockTag's growth from local phenomenon to national craze could be well underway.
Posted-In: 2B Angels Airbnb Aol VideoEntrepreneurship Travel Startups Tech General Best of Benzinga
View Comments and Join the Discussion!