OpenSesame Raises $8 Million To Expand World's Largest Source Of Biz Training Courses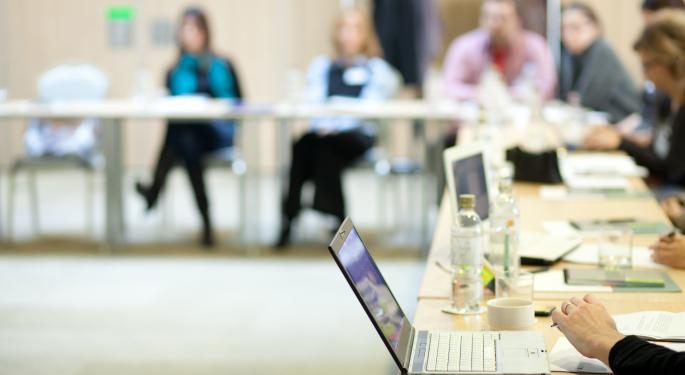 OpenSesame has amassed a collection of more than 20,000 online courses for businesses.
Dish Network and Five Guys are among the firm's clients.
But the company isn't stopping there. OpenSesame recently announced that it has raised $8 million in a Series A funding round that was led by Partech Ventures.
"That $8 million is a combination of our Series A, which was brought in by Partech Ventures [and] different investors that we had from our seed round," Don Spear, CEO of OpenSesame.com, told Benzinga.
OpenSesame was founded after Spear and co-founder Joshua Blank worked on another startup, BlueTech LLC. The company specialized in developing an online learning management system for skilled tradesmen, as well as those within the construction industry.
Spear and Blank thought there were hundreds of content creators who would be willing to bring their e-courses to a new service. It turned out that there were at least 1,000 potential content creators who might be willing to contribute.
Related: Why Do Startups Brag About How Much Money They Raised?
"We [started] by winning the Oregon Entrepreneurs Network business plan competition," said Spear. "That's how we started our seed funding and started building the technology platform and started acquiring sellers (or publishers) of e-learning into our platform."
The Big Announcement
Some entrepreneurs may have success in keeping their investments a secret. But Spear said that once his company (or any other company) files with the Securities and Exchange Commission, the investments will become public.
"It's not as if people can keep private the investments that are being made in the company," said Spear.
In announcing OpenSesame's raise, Spear hopes to provide background info and other details to Benzinga, TechCrunch and other sites that are interested in technology and startups.
"We don't expect it to be something that will run in The Wall Street Journal or USA Today," he said. "We're not trying attract customers with this [announcement]."
Related: Tom Nix Survived Riots, Death Threats And Built A $45 Million Empire
$8 Million, Three Goals
OpenSesame raised $8 million with three goals in mind.
Add to/build up the marketing and sales team.
Expand the development team.
Continue to expand the course catalogue.
"Although we already have the world's largest collection of courses with over 20,000 titles, we believe -- mainly from the input we've seen thus far -- that there are lots of other sellers," said Spear, noting that many of them are outside of the United States.
"We'll continue to build our catalogue and improve the quality of courses that we attract."
Disclosure: At the time of this writing, Louis Bedigian had no position in the equities mentioned in this report.
Posted-In: BlueTech LLC Dish NetworkEntrepreneurship Success Stories Startups Tech Interview General Best of Benzinga
View Comments and Join the Discussion!