A Primer On Eurodollar Futures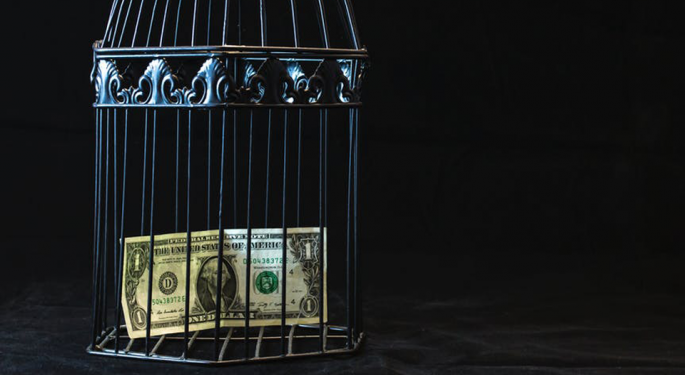 The basic premise of bonds is simple: long-term yields have an inverse relationship to interest rates. And while interest rate futures add an extra dimension of a contract dictating when and at what price a bond will be sold at, the premise remains the same: the price a maturing asset with a fixed coupon will fluctuate in price inverse to the current rate on new assets.
But then there's Eurodollar futures. Unlike bonds, Eurodollar value isn't based on government or even corporate debt, but it still still involves paper lending. Even though it's actual currency vehicle underlying the contracts, you can't trade Eurodollars on forex. So who's borrowing this money, and what determines the coupon on Eurodollars?
Or, better yet, what exactly is a Eurodollar?
To the second question, a Eurodollar is a U.S. dollar deposit held in an international bank and, more importantly, out of the jurisdiction of the Federal Reserve. Although the name might imply otherwise, Eurodollars are not exclusive to European banks and have no connection to the Euro.
Practically, since Eurodollars are simply a version of the U.S. dollar without the liquidity or a central bank, their lending value is determined at an international benchmark rate, the London Interbank Offered Rate, or LIBOR. This means that, instead of it's liquidity being enforced by the Federal Reserve's decisions on prevailing U.S. interest rates, Eurodollar lending rates are adjusted daily through a blind survey of large, international banks conducted by the Intercontinental Exchange's Benchmark Administration. These banks submit the rate at which they would lend money under various conditions and durations, and the IBA adjusts LIBOR accordingly.
So if Eurodollars are simply U.S. currency without the hand of a central bank supporting it's viability, why not just trade USD future pairs and get that added liquidity? Well, for one the Eurodollar market is much larger than pretty much any other market, full stop. Because it's unregulated, there's no precise count on the actual dollar value underlying the Eurodollar market, but estimates made in the 1980s from Morgan Guaranty have put it at a net size of around $1.7 trillion, more than 20 times the current U.S. federal funds market size. In this context, the Eurodollar is also the primary mode of international loans. That global popularity also translates to the volume of Eurodollar futures contracts, which generally exceed 3 million average daily volume.
With that preface, the actual mechanics of Eurodollar futures trading are relatively simple. A single contract represents a three-month, $1,000,000 loan — although, like most futures, there are mini contract that are a fifth of the size. Like with bond or treasury note futures, the prevailing LIBOR at the time of the purchase will determine the contract's coupon, a rising rate will diminish the value of the contract while a declining rate will increase the contract's resale value.
However, since LIBOR changes more gradually over time compared to interest rate changes by the Fed, price changes in Eurodollar contracts are measured in single basis points, or a tenth of a percent. With each basis point that is added to LIBOR, Eurodollar contracts fall by $25, and with each basis point that LIBOR loses, Eurodollar contracts gain $25.
So, despite the unfamiliar denomination, Eurodollar contracts are sort of global interest rates investment devices. The currency itself is only trading hands on paper, the real bills are packed tightly in offshore vaults to protect against loss (remember, they aren't guaranteed by the Fed). While you might not have the need for a safe in the Cayman Islands, you can still get a taste of the international banking lifestyle in the movements of LIBOR and Eurodollar contracts.
Posted-In: Eurodollar Futures RJO FuturesEducation Futures Markets General Best of Benzinga
View Comments and Join the Discussion!