The ABCs Of The OTC Markets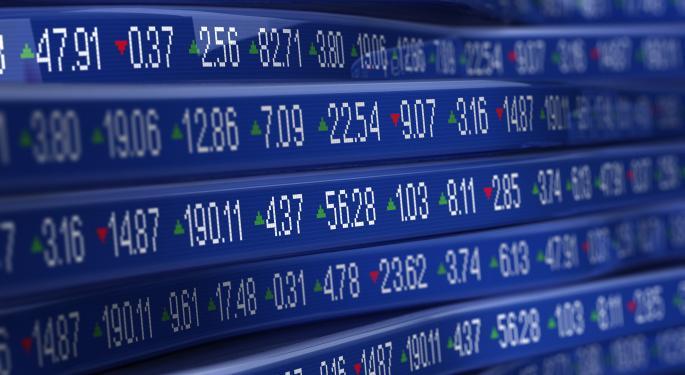 When most people think of U.S. stock markets, they probably think of the New York Stock Exchange and Nasdaq. Those are, after all, two of the largest exchanges in the world. But there's another part of the market that is talked about far less often and is probably less understood by most investors, the OTC Markets.
The U.S. OTC, or Over-The-Counter market, is the decentralized market for securities not listed on a U.S. exchange. Over 10,000 equities currently trade on the OTC Markets, more than the number listed on Nasdaq and NYSE combined. Operated by OTC Markets Group, this equity market is comprised of three tiers OTCQX, OTCQB and Pink.
The Differences Between The Exchanges and OTC Markets
One of the biggest differences between the two is structure. In an exchange model, all trading activity is routed to a centralized location that matches buyers and sellers and acts as a counterparty. In the OTC Markets, broker-dealers connect with each other electronically to negotiate trades. According to OTC Markets Group, over 90 broker-dealers trade on their OTC Link ATS network and help to facilitate liquidity in less active stocks.
This decentralization means that market participants, in aggregate, are the market. OTC Link is registered with the SEC as an Alternative Trading System (ATS). Only SEC-registered broker-dealers that are FINRA members can quote securities that trade over-the-counter.
OTC-traded securities vary from listed securities in terms of requirements for volume, market cap, liquidity, shares outstanding, and other metrics.
"Exchanges aren't the right fit for many companies," said Jason Paltrowitz, executive vice president of corporate services at OTC Markets Group. "For example look at community banks—exchange listing requirements are redundant to the disclosure they already provide to bank regulators. OTCQX and OTCQB were created to give companies an open public market without the cost, complexity, and overly burdensome mandates of a national exchange."
Why Companies Trade Over The Counter
There are many reasons why a company would choose to trade its shares over-the-counter instead of on an exchange.
Many international companies that trade OTC have a listing on an international exchange, and use the OTC market to cross-trade their shares. This allows them an efficient way to access a secondary market to attract US investors. (Adidas, Heineken and Roche are examples of companies that do this).
For smaller companies, many may not meet the market cap thresholds required by exchanges. Some are also not ready to incur the various fees associated with an exchange listing or the complexity that brings.
The Takeaway
The underlying philosophy of OTC Markets Group is to give all types companies a way to make disclosure and company information publicly available – and give investors the tools to do their own research and decide what investments make sense for them.
OTC Markets is a content partner of Benzinga
View Comments and Join the Discussion!
Posted-In: otc otc markets over-the-counterEducation Markets General Best of Benzinga