Infographic: Millennials Give Moviegoing A Boost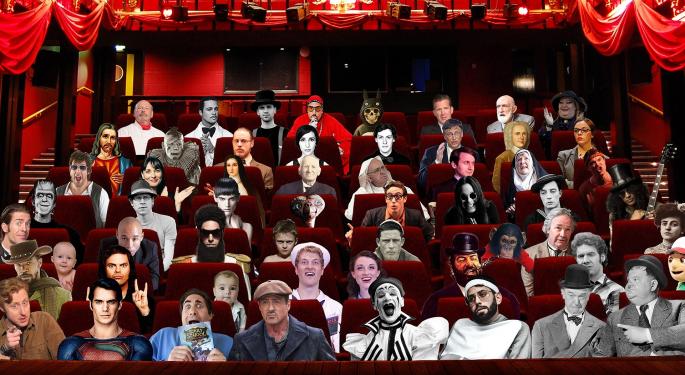 Over the last 10 years, filmmakers have released 22 percent more movies in North American theaters. The last five have claimed six of the 10 highest grossing worldwide flicks of all time.
To accommodate the growth, domestic exhibitionists have expanded viewing opportunities. The U.S. boasted 26 percent more big screens in 2017 than it had 20 years prior.
Fortunately for the likes of Lions Gate Entertainment Corp. (USA) Class A (NYSE: LGF-A) and AMC Entertainment Holdings Inc (NYSE: AMC), the investments are paying off.
What To Know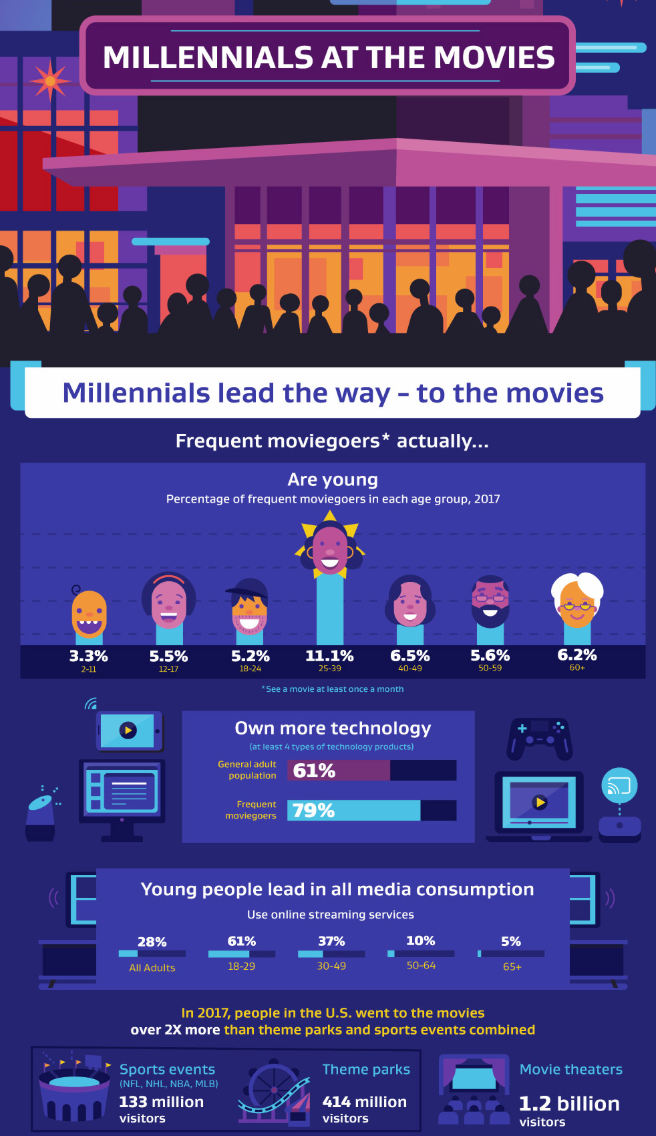 Source: Dolby Labs
Netflix, Inc. (NASDAQ: NFLX) has a good hold on Americans with years of subscription renewals ahead. About 61 percent of 18 to 29 year olds use online streaming services compared to 37 percent of 30 to 49 year olds and just 10 percent of 50 to 64 year olds, according to a survey by Dolby.
But despite the streamer's appeal, about 11.1 percent of millennials between 25 and 39 still go to the movies at least once a month. That age range boasts the highest percentage of frequent moviegoers among age subsets, leading the next group by a full 4.6 percentage points.
Why It's Important
With 1.2 billion tickets sold in 2017, movie theaters marked twice as many U.S. visitors as theme parks (414 million visitors) and sports events (133 million visitors) combined. That represents relatively solid revenue for theater operators. Global box office earnings surged to a record $40.6 billion last year against the previous year's $38.8 billion.
So even as theaters close and consolidate, from 7,480 venues in 1997 to 5,773 last year, the story of the big screen continues.
Related Links:
Infographic: Assessing Hemp's Potential In The Cannabis Industry
View Comments and Join the Discussion!
Posted-In: Education Crowdsourcing Media General Best of Benzinga