The Best Parts Of Waking Up: The Key Elements Of A Day Trader's Watchlist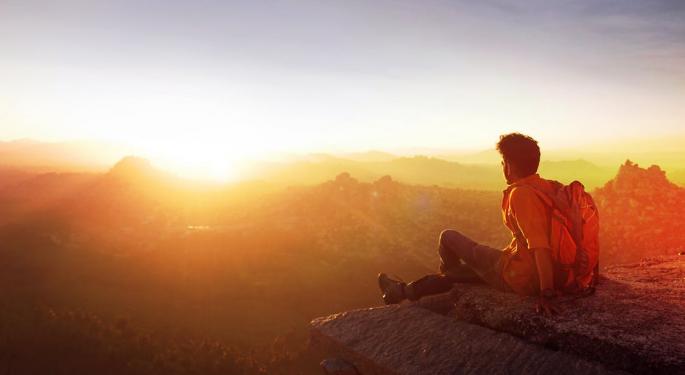 One of the things that never fails to impresses me is hearing about a trading win from the Warrior Trading group chat. It's not the win itself that impresses me (although I am happy for any success I may have contributed to), but just how diverse the number of strategies and philosophies there are among Warrior Trading alumni. Of course, everyone needs to come at trading in the way that works best for them, chatting with these students only reinforces that idea.
Despite this diversity, I'm also happy to see how so many of the ideas, principles and approaches to market analysis that I teach are being adopted and repurposed by those students. Nothing makes me happier than coming off a trading session and seeing the chat light up with traders who profited off of a ticker on the Warrior Trading watchlist, especially if it was one that I didn't end up trading.
If you follow my daily recaps on the Warrior Trading blog, you'll know this happens frequently.
Just this Monday I filmed a long breakdown of my typical process, and I'd encourage anyone interested to head over and give it a watch. But right now, I'd like to provide a kind of primer to that breakdown and explain some of the essential aspects of how I and many of my students look at the market and how and why we look at the stocks we do.
Premarket
Traders differ on when they do their research, but most do it holistically throughout the day, taking notes and observing particular stocks that are behaving in a way that signals how they might trade later. However, premarket is the time most traders, myself included, organize their thoughts and form a strategy for the open. I happen to do it with my students over a livestream, which helps us narrow down a list of a dozen or so stocks that look promising.
Gappers
The stocks that we narrow down are those that have been subject to uncommon volatility (+4 percent from its previous close). These stocks have or are likely to gap up, which is a big flashing light to seasoned day traders. Again, I've trained myself to pay attention to those names throughout the day, and I tend to narrow in on stocks in the $2 to $10 range with a high enough float to keep trading liquid.
Those are my criteria because I make my biggest trades on the open, and that price range allows me to put up enough leverage to occasionally make big trades. Others I've spoken with look trading volume as a key indicator, others redouble their attention on each stock's moving average. You can get a better sense of this process in my daily hot stocks videos on the Warrior Trading Youtube page.
Catalysts
The last thing I try and factor in is the status of the company or stock in the prior days. I look for recent IPOs, stock splits, FDA drug approvals and any other news or headlines that other traders might be looking at. I try not to put too many expectations behind any single potential catalyst. But knowing about these events puts me in a better position to respond to activity once 9:30 rolls around.
The First 15 Minutes
This is when it all comes together. By this point, I am just keeping my eye on the list of volatile stocks I had picked. I wait to see whether volume responds like I think it will, or whether I should wait for price to consolidate after the open traders buy in. This is the time when my eyes are constantly darting from screen to screen, but I've been doing this for so long that it's basically muscle memory. I rely on that memory to keep me focused on everything at the same time.
This is one of the most difficult aspects of trading because it requires discipline and training to do effectively, and even then, no one's hit rate is 100 percent. I encourage new students to get a lot of practice on trading simulators, and to talk with other traders about how they eased into active trading.
View Comments and Join the Discussion!
Posted-In: Warrior TradingEducation General