The 4 Most Important Ways To Evaluate A Stock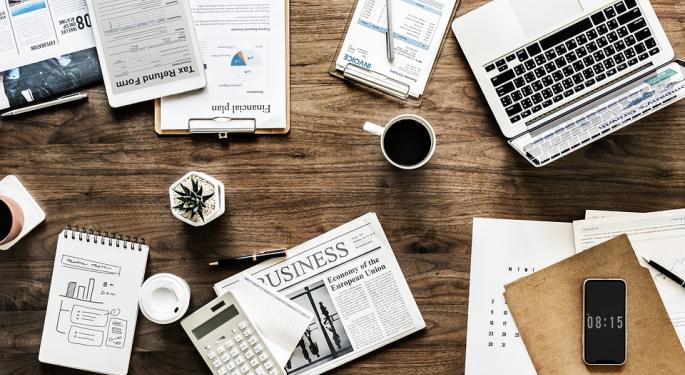 There's a million-and-one ways to evaluate a stock. The benefit of this is that nearly all of that information is publicly available, making today the best time in history to research stocks.
Here's the bad news: all that information can lead to analysis paralysis, making it impossible to arrive at a decision.
Let us simplify it for you. Here are the four biggest things, according to Chaikin Analytics, you should be focusing on when breaking down a stock. Each of these has been pulled from PowerPulse, a platform based on Chaikin's 20-factor stock analysis model.
Financials
The ratios found on a company's financial statements are extremely useful not only in gauging a stock's true cost, but in comparing it to others. They tell us how a company's financial metrics compare to each other, from debt, to earnings, to operating costs.
Ratios should not be looked at in a vacuum. In other words, you need to compare them to the ratios of stocks in similar sectors or industries to get a true feel for what a number really means.
Some of the most commonly used ratios include long-term debt-to-equity, price-to-book, return-on-equity, price-to-sales, and free cash flow. For example, here's Chaikin's report on Apple Inc (NASDAQ: AAPL) right now:

Earnings
Stocks get their value from future profitability. And in order to be profitable, a company needs to generate earnings. This is why quarterly earnings reports are among the most anticipated events on Wall Street. Investors need to see companies that are not just growing their earnings over time, but exceeding Wall Street's estimates.

Technicals
Technical analysis is the practice of analyzing a stock chart for patterns. The idea here is that a stock's price is always a true representative of its value, and that prices tend to move in predictable patterns.
Traders rely on technical analysis heavily for their signals. For long-term investors, technical analysis can be a great way to help you time your entry and exit into a stock.
There are hundreds of technical indicators to follow, but relative strength, Chaikin Money Flow, and volume are three of the most popular.

Experts
What's the "smart money" doing? Paying attention to what company insiders and the biggest hedge funds are doing can give you a strategy to follow. The thinking is that these are the people who are as close to the company as possible and have access to the most important information.
A stock can easily move higher on news of insider buying or the disclosure of a new stake by a well-known hedge fund or investor. Even though hedge funds are not required to disclose their new positions immediately (and can wait as much as 45 days after the end of the quarter), many investors simply make it their strategy to follow lead of Wall Street's biggest names.

Chaikin Analytics is a content partner of Benzinga.
Posted-In: Chaikin AnalyticsEducation Markets General
View Comments and Join the Discussion!