Amazon's Jeff Bezos: World's Richest Person Doesn't Crack The Top 50 List Of Philanthropists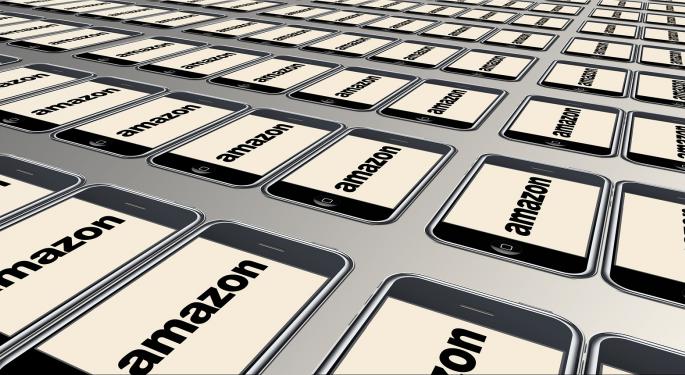 With Amazon.com, Inc. (NASDAQ: AMZN) stock up another 41 percent year-to-date in 2018, CEO Jeff Bezos' net worth has jumped to around $132 billion, making him the wealthiest person in the world. Yet according to data from Forbes, Bezos isn't necessarily eager to spread the wealth.
As of early March, Bezos was first on the list of most valuable billionaires, ahead of Microsoft Corporation (NASDAQ: MSFT) founder Bill Gates ($90 billion) and Berkshire Hathaway Inc. (NYSE: BRK-A) (NYSE: BRK-B) CEO Warren Buffett ($84 billion). Despite his massive wealth, Bezos was conspicuously absent from The Chronicle of Philanthropy's list of the 50 Americans who gave away the most money in 2017.
Most Generous Billionaires
Gates and his wife Melinda topped The Chronicle's list of most generous billionaires by giving away $4.78 billion last year. Buffett gave $2.4 billion in 2017 as part of a $36-billion long-term pledge he made to Gates' foundation back in 2006.
Based on The Chronicle's No. 50 spot, Bezos donated less than $43.5 million to charity in 2017 and has been criticized in the past for his lack of giving. Last year, the Chronicle ranked Bezos dead last among the 10 wealthiest U.S. billionaires in percentage of wealth given away since 2000. Buffett was first on the list at 71 percent, while Bezos' percentage was just 0.1 percent.
Falling Behind His Peers
For Bezos to compete with Buffett and Gates in terms of generosity, he would need to donate at least $3.7 billion in 2018. In January, Bezos announced that he would be donating $33 million to a scholarship fund for undocumented immigrants.
At 54, Bezos is much younger than both Buffett (87) and Gates (62). But age is no excuse for Bezos. Facebook, Inc. (NASDAQ: FB) CEO Mark Zuckerberg, 34, was the second most generous U.S. billionaire behind Gates in 2017, donating $2 billion to charity last year.
Related Links:
Report: Trump Is 'Obsessed With Amazon' — And The Stock Is Falling
Generation X Poised to be the Next Big Giver in Philanthropy
Posted-In: Bill Gates Forbes Jeff Bezos Mark Zuckerberg The Chronicle Of PhilanthropyEducation Media General Best of Benzinga
View Comments and Join the Discussion!