The Royal Baby Was Likely Delivered For Less Than What A Childbirth Costs In The U.S.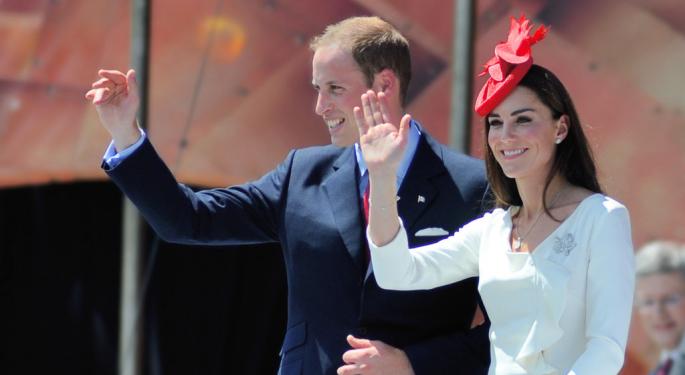 The average American doesn't have the financial resources of the U.K. royal family. Unfortunately, the average American family is stuck with a much higher bill for their childbirth than Kate Middleton and Prince William.
The Duchess of Cambridge gave birth to her third royal baby on Monday, and the occasion provided The Economist with the opportunity to examine out-of-control U.S. health care costs.
Middleton gave birth in the luxurious private maternity ward of the Lindo Wing of St. Mary's Hospital in London. As of 2015, the Lindo Wing charged $8,900 for a non-Caesarean delivery and 24-hour stay in a deluxe room. A 2015 survey by the International Federation of Health found that the average cost of a delivery in the U.S. in 2015 was $10,808.
The cost of a birth in the U.S. is more than twice as much as the cost in Australia and five times as much as the cost in Spain, according to Statista.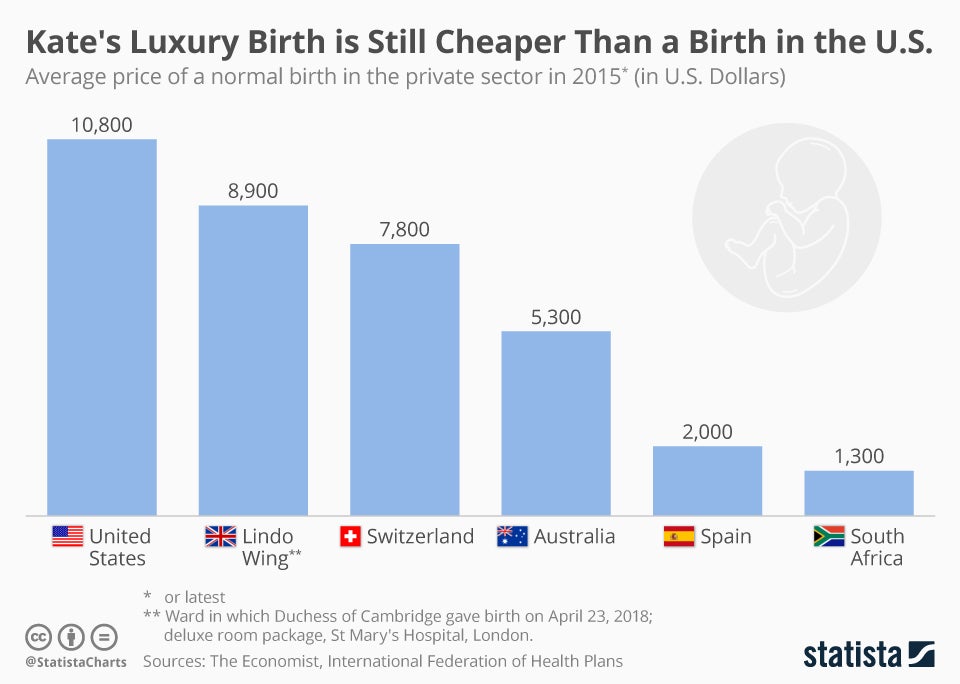 Infographic by Statista.
To make matters worse, Truven Analytics estimates that the average cost of a U.S. birth rises to $30,000 when the cost of pre- and post-natal care is factored in. Maternity care is provided free of charge in many European countries.
Births are just part of the equation.
According to the Organisation for Economic Co-Operation and Development, the U.S. incurred $9,892 per capita in health care spending in 2016, roughly 25 percent more than any other country in the world. Even when U.S. GDP is factored into the equation, U.S. health care expenditures as a percentage of GDP are 17.2 percent, a 38-percent higher rate than any other country in the world.
Related Links:
9 Million American Children Lost Funding For Their Insurance
Medical Tourism: High U.S. Healthcare Costs Entice a Growing Number of Americans to Go Overseas for Treatment—Internationalliving.com
Prince William, the Duke of Cambridge, and his wife Kate Middleton, the Duchess of Cambridge. Photo by tsaiproject via Wikimedia.
Posted-In: International Federation of Health Organisation for Economic Co-operation and Development Statista The economistEducation Health Care Crowdsourcing General Best of Benzinga
View Comments and Join the Discussion!