A Day Trader's View On Why Bigger Is (Usually) Better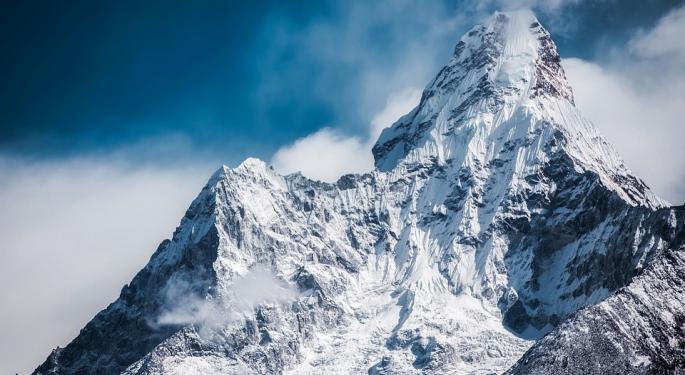 You may remember that I've been using 2018 as a year to experiment with trading through an IRA account. It's been a challenge so far, with only a starting balance of just over $8,000. But I was ready for it, and I thought the start of February was a good opportunity to recap and reflect on the journey.
I'm up to $11,500 and, as anticipated, the biggest obstacle facing me upfront was planning just when to hold my position overnight or when to sell intraday. As I've mentioned here before, because of my relatively low account balance, I only have so much leeway to day trade before I use up all of the four day trades I am allowed per week. This is until I hit the $25,000 I need before I can trade as a pattern day trader.
So I've been trying to work within those constraints while still also trading my regular account. What I've noticed in both is that I've become more reluctant to enter into smaller, more expensive positions and instead I've key in on sub-five-, usually sub-$3 stocks that I can get into for several thousand shares and be really aggressive.
This isn't super unique for me, but the appeal of these higher volume trades is amplified because the upside is so much higher for the kind of trading I like to do that relies mostly on momentum. For my regular account, this means getting in for 12,000 on really active stuff like Achieve Life Sciences Inc (NASDAQ: ACHV) for about $1,000 in my regular account and maybe 3,000 shares in something like Biostar Pharmaceuticals Inc (NASDAQ: BSPM) for my IRA for $1500 (one of my handful of intraday positions).
This has helped me to be more deliberate with both accounts, and I'm still really cautious with selling my IRA intraday. Most of my positions have still been overnight for a few hundred. But green is green, and I need to trade like this in order to, eventually, scale up.
The main takeaway from this is that aggressive or conservative strategies can work on different scales depending on what your expectations are. In the case of my IRA, I've determined that the best way to build up a viable trading account is to aim high when I can, but hold on to positions when I'm confident I can make a more profitable day trade down the line.
Disclosure: Warrior Trading is an editorial partner of Benzinga.
Posted-In: Warrior TradingEducation Markets General
View Comments and Join the Discussion!