How To Prepare College Students For Careers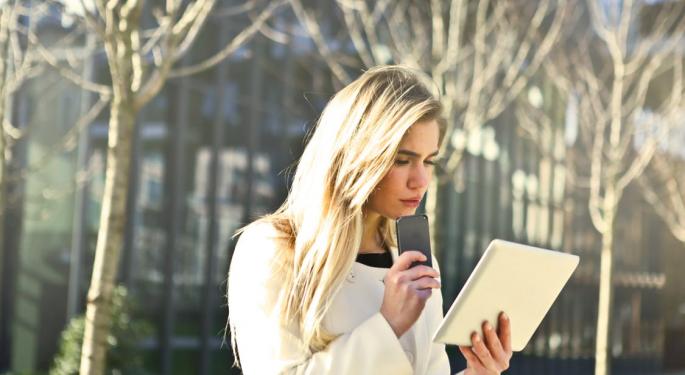 What skills should students improve in order to become competitive in the 21st century workforce? How can educators help them prepare for the real world? Let's look at the top 7 skills effective educators should foster to make their students attractive candidates to prospective employers.
1. Oral Communication
The ability to communicate effectively increases person's employment options. A candidate who can express themselves clearly and positively can ace a job interview and get the desired job. Some types of jobs require workers to give presentations, deliver speeches and participate in business meetings. So, students need to get used to feeling comfortable while speaking to a group of people.
A group presentation is a good opportunity to practice oral communication skills. Such exercises teach learners some techniques how to speak with no fear and provide a valuable venue in which to collaboratively create an engaging and informative presentation enhanced with audio/visual elements. Youth should learn to overcome public speaking anxiety and sound confident and convincing in any situation.
2. Writing Сommunication
Students often complain about having to write essays and reports. They just don't realize how important writing skills are in many professions. Workers in the digital age must be able to convey and interpret the received messages effectively. Written business communication occurs through emails, letters, reports, presentation slides, sales materials, company brochures, case studies, visual aids, social media updates, and other documents.
Educators should emphasize on developing students' writing skills. The range of assignments is quite wide: academic papers (different types of essays, research papers, reviews, term papers, theses/dissertations) and creative tasks (short stories, poems, songs, and more).
Many students say that they are not taught how to write academic papers properly. They have to look for the guidelines and examples online. Some even use essay writing services. Be the teacher your students will remember – teach them to find a way with words.
3. Leadership and Teamwork
The ability to collaborate with others is one of the most essential skills for the successful future career of a student. They need to know how to communicate, reach a compromise and share credit. It will help a worker to become a valuable contributing asset to any team. This can be taught in college by encouraging teamwork on group projects and assignments.
Some students prefer working independently because group work may have such disadvantages as poor communication and social loafing. But the efforts hard-working students take to address these problems learn them to motivate their team members to complete the project. They actually take leadership roles. There can be different types of teams in the workforce, both temporary and permanent. Regardless of the industry, employers choose to hire those college graduates who are capable of working successfully as part of a team.
4. Research
Employers value those workers who can make a proper assessment of the situation, view it from multiple perspectives, gather information, and identify major issues which must be addressed. Students should know how to find necessary information, and choose the most relevant, important and credible.
There's no place better than college for teaching future employees these skills. Research is an essential part of many college assignments. Learners visit libraries and go online when writing academic papers, working on projects and get ready for discussions. They may not understand it, but they prepare themselves for the workforce. They learn to gather, evaluate, analyze, and apply found material.
5. Creative Thinking and Problem-Solving
Perhaps, you've heard about Google's "20% time" policy. The company allows their employees to spend 20% of their work time thinking about what could most benefit Google. More and more businesses start using this 20% rule. Creative thinking is a crucial skill for everybody to master.
Consider having students watch TED talks from well-known experts in creativity. For example, David Kelley's "How to Build Your Creative Confidence" and Tim Brown's "Tales of Creativity and Play". It will help them recognize the power of being creative.
Encourage creative collaborations. Different active learning techniques can provide interaction that includes hands-on experience and problem-solving opportunities. One professor used a Facebook page to motivate students to discuss the course topics. Even when the course ended, the students continued to post to this page because they wanted to continue the discussion.
6. Time Management
The ability to cope with multiple assignments is another top skill employers seek. College environment encourages students to schedule time and make to-do-lists. Classes, assignments and extracurricular activities require effective planning. However, they often put off writing essays or reading assigned material.
Obviously, academic paper writing can make a difference in terms of the time and effort learners put into their studies. They understand that they must do their best in classes. A thesis is the most important paper. Students develop self-motivation and self-discipline while working on it.
7. Work Ethic
Jobs require workers having such abilities as punctuality, cooperating productively with others, time workload management, learning from mistakes, and more. This is the same educators expect from students. If they have respect for academic integrity and demonstrate ethical behavior in college, they will act responsibly with the interests of another community in future.
As educators, we should cultivate a strong work ethic in our students. In college, it is measured in grades. While grades are often unimportant to employers, being an achiever who works hard to earn better results makes a student the kind of worker employers will distinguish among the others. Such smart graduates tend to show drive, initiative, and accomplishments at work. They present themselves as productive workers. That leads to career promotion.
The good skills students develop in college go further than simply improving their grades and being satisfied with their study experience. They will move them ahead of other job-seekers who have not mastered some of these top skills valued by employers.
For more information about academic essay writing services, visit Essay Pro professional essay writer .

About the Author: Michelle Brooks is the independent writer and editor at the educational resource. Her blogger's expertise includes career, self-development and career.
View Comments and Join the Discussion!