This Day In Market History: Sony Co-Founder Akio Morita Is Born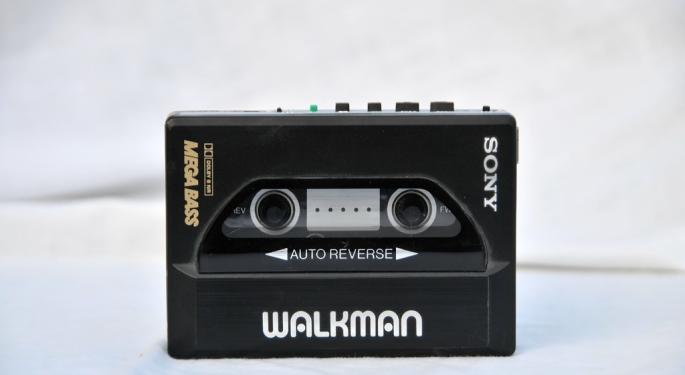 Each day, Benzinga takes a look back at a notable market-related moment that happened on this date.
What Happened?
On this day 97 years ago, Akio Morita, co-founder of Sony Corp (ADR) (NYSE: SNE), was born.
Where Was The Market?
The S&P 500 was trading at 13.40 and the Dow Jones Industrial Average was at 157.20.
What Else Was Going On In The World?
In 1921, Babe Ruth broke the Major League Baseball career home run record by hitting his 138th home run. The Great Famine, one of the worst famines in modern history, struck Russia. A pound of butter cost 55 cents.
Groundbreaking Japanese Business Leader
Akio Morita was born in Nagayo, Aichi, Japan and majored in physics at Osaka Imperial University. In 1946, at the age of 25, Morita joined the Tokyo Telecommunications Engineering Corporation with partner Masaru Ibuka.
The company developed magnetic recording tape and sold the first tape recorder in Japan in 1950. The company was renamed "Sony" in 1958, a name derived from the Latin word "sonus," meaning "sound."
Sony made history in the U.S. financial world in 1961 when it became the first Japanese company to be listed on the New York Stock Exchange. Sony established a massive presence in the U.S. music business in the late 1980s when it acquired CBS Records Group and Columbia Pictures Entertainment.
Morita stepped down as chairman of Sony in 1994 after suffering a stroke during a tennis match. He died of pneumonia in 1999 at 78.
Today, Sony's American depository receipts have a market cap of more than $60 billion.
Related Links:
This Day In Market History: Collapse Of The Albanian Ponzi Schemes
How iPhone X Weakness Caused A Downgrade Of Sony
Photo by Peter de Wit/Wikimedia.
View Comments and Join the Discussion!
Posted-In: this day in market historyEducation General Best of Benzinga