Different Options Strategies For Different Traders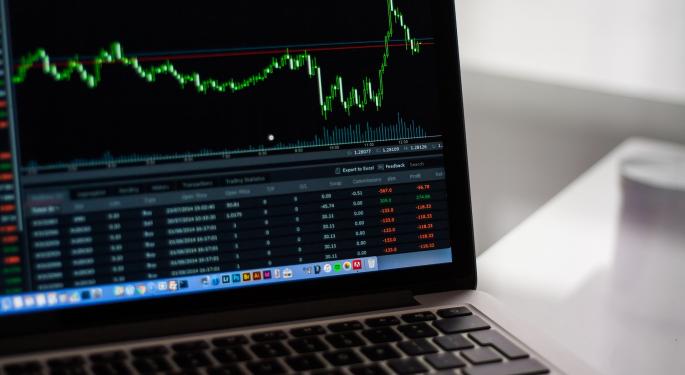 Options trading can be a very profitable trading technique, but it requires a certain level of comfort and knowledge of the market. Despite that, there are options strategies that traders with different amounts of experience—and differing appetites for risk—can use to make a solid buck.
According to Marc Chaikin, co-founder of Chaikin Analytics and a 40-year Wall Street veteran, these are some of the most popular options strategies deployed by traders.
Long calls or long puts into earnings
For traders new to options, the long call or long put strategy are very basic ways to get your feet wet. All they entail is buying call options or put options, typically ahead of some sort of fundamental catalyst.
Quarterly earnings reports are a great time to try out either strategy because these events are scheduled ahead of time, allowing you to plan for potential outcomes.
For example, if a stock has a history of exceeding Wall Street's earnings expectations, going long the name via call options can be a good way to play potential upside without risking as much capital as buying shares outright. Or if you think a stock will disappoint on earnings, long put options will let you capture potential downside.
These simple call and put plays are the bread and butter of options trading, and if you can get the hang of them, can be a low-risk way to cash in on market events.
Covered Calls
Covered calls are slightly more complicated, but offer another low-risk strategy to generate income on your investments.
With the covered call strategy, you'd buy shares of a stock, and then simultaneously sell calls of that same stock. Essentially, you're hedging against a stock you already own. This limits your potential for gains, but it does protect from extreme losses and also earns you immediate income (because call sellers are awarded a premium for selling the call option).
Covered calls are a great strategy for if you have a long-term bullish view on a stock, but a short-term bearish view.
More Advanced Strategies
If you want to learn more about getting deeper into options and how they can fit into your trading strategies, register for the "Supercharge Your Options Trading" webinar on Tuesday, Nov. 28, presented by Marc Chaikin and Tony Zhang, head of product at Options Play. The presentation starts at 4:15 pm EST with a basic options seminar and continues with an advanced options presentation at 6 pm.
View Comments and Join the Discussion!
Posted-In: Chaikin Analytics covered call Marc ChaikinEducation Options Markets Trading Ideas General Best of Benzinga