Social Media Time Suck: Users Spend The Most Time On These 8 Apps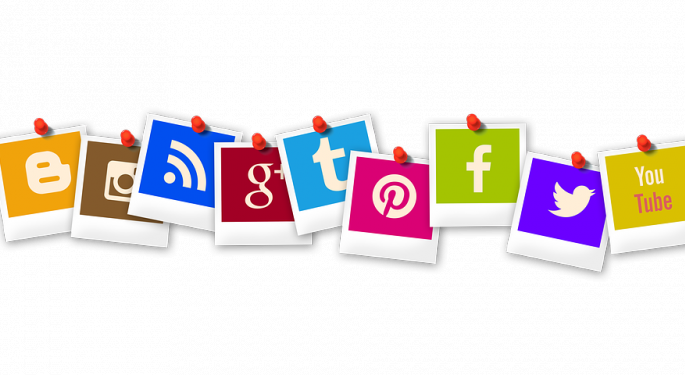 In the smartphone age, almost every American sends at least some time every month using a social networking app. Whether it's replying to messages during a lunch break, checking up on old friends while waiting in the doctor's office or combing through newsfeeds at the end of a long day, social network apps have become ingrained in the American lifestyle.
Related Link: 9 Most Popular Mobile Apps In China
A recent study by Verto Analytics looked at just how much time the average user spends on top social networking sites every month. Here's a look at the 8 social network apps that are eating up most of their users' time.
Most Time-Consuming Apps
8. Twitter: 176 minutes per month
Perhaps it is fitting that Twitter Inc (NYSE: TWTR) takes up less of its users time that other social media apps since tweets are limited to only 140 characters each, for now.
7. Instagram: 206 minutes per month
Photo-sharing app Instagram, which is owned by Facebook Inc (NASDAQ: FB), is one of the most popular and fastest-growing social media apps in the market.
6. Tumblr: 233 minutes per month
Tumblr is the popular microblogging and multimedia app owned by Verizon Communication Inc. (NYSE: VZ).
5. Snapchat: 242 minutes per month
Younger Americans are particularly obsessed with Snap Inc (NYSE: SNAP)'s Snapchat app and its disappearing photos, messages and videos.
4. Reddit: 305 minutes per month
Social news and discussion site Reddit is known for its unique ranking system, which is based on user upvotes and downvotes.
3. Growlr: 665 minutes per month
Growlr is a social network specifically for gay "bears," which includes messaging features and up-to-date bear run and bear bar listings.
2. Facebook: 899 minutes per month
Facebook dominates its mainstream social media peers in terms of user engagement and active user count. The average Facebook user spends a staggering 15 hours per month using the app.
1. Grindr: 1,040 minutes per month
The only app to take down Facebook in terms of user engagement is Grindr, an app designed to help gay and bisexual men meet other men in their local area.
Related Link: How Social Media Is Trying To Combat Hate Speech, Terrorism
View Comments and Join the Discussion!
Posted-In: Verto AnalyticsEducation Tech Media General Best of Benzinga