58% Of Americans Binge Watch TV; Here's Why They Do It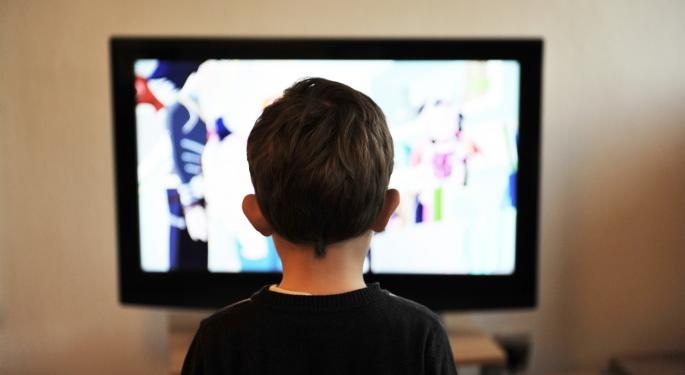 Streaming TV services like Netflix, Inc. (NASDAQ: NFLX), Time Warner Inc (NYSE: TWX)'s HBO Now and Amazon.com, Inc. (NASDAQ: AMZN)'s Prime Video have forever changed the way TV viewers access programming. However, they've also changed the way viewers consume TV content as well.
Netflix was one of the first streaming services to encourage a phenomenon called binge watching by making an entire season of TV content available all at once rather than once episode at a time. For the first time, fans of TV shows like "House of Cards" and "Orange Is the New Black" had their choice of whether they want to savor their experience by watching one episode at a time, or sit down and devour an entire season of content in a single night.
More than half of Americans (58 percent) have chosen to gorge themselves on at least one TV show, and a new survey from YouGov reveals why. YouGov asked nearly 700 adult viewers why they choose to binge watch. The most popular answer, chosen by 59 percent of respondents, is that they like to see the entire story all at once, as if it were a single long movie.
Other popular reasons for binge watching include "I don't like the suspense of waiting a week" (48 percent), "it fills my time" (31 percent), "I won't have to deal with spoilers" (28 percent) and "I like to finish the TV series as fast as possible" (24 percent).
In 2016, Netflix looked into what makes a program binge-worthy and found that viewers tend to binge most on thrillers and horror shows and least on irreverent comedies and political dramas.
Related Link: The Netflix Effect Is Only Half The Story For Disney
You will find more statistics at Statista
Posted-In: OTT streaming videoTech Best of Benzinga
View Comments and Join the Discussion!