Clash Of The Commodities: Which Trades Better Over The Summer, Oil Or Nat Gas?
The summer days are heating up, but oil and natural gas investors have been left out in the cold so far in 2017. With persistent supply gluts weighing on prices, traders are trying to figure out whether oil or gas (or neither) makes for the better trade during the summer months.
So far in 2017, the United States Oil Fund LP (ETF) (NYSE: USO) is down 21.2 percent, while the United States Natural Gas Fund, LP (NYSE: UNG) is down 26.6 percent.
EquityClock.com compiled historical data on oil and gas futures prices from 1991 to 2009 to produce charts of the seasonal fluctuations in prices.
Natural gas prices have historically trended steadily higher from February to June before sharply declining to a seasonal low point by early September. If that historical trend is correct, gas prices have more downside ahead over the next three months.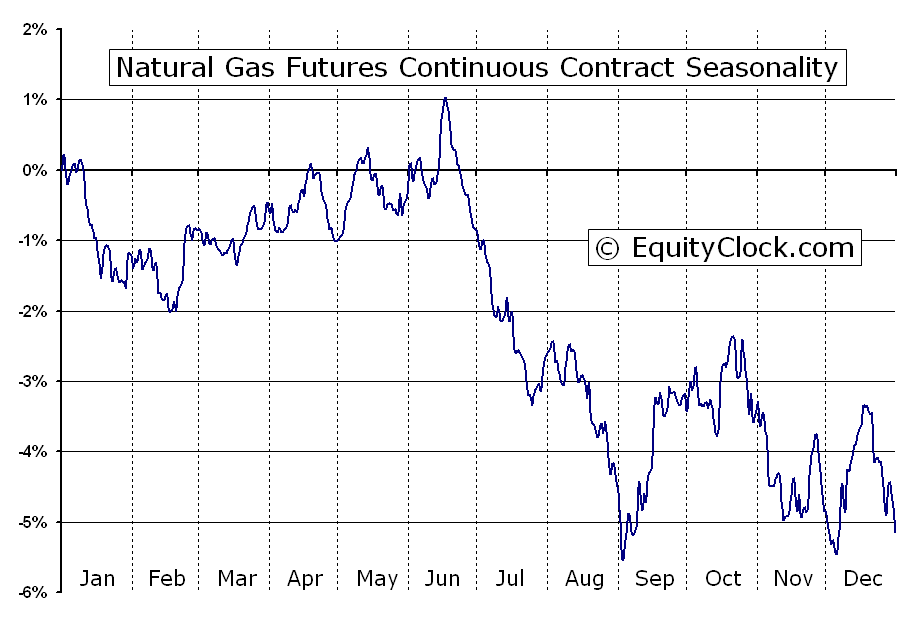 Related Link: Why Peak Oil Demand Is Still At Least 20 Years Away
Oil prices, on the other hand, typically demonstrate seasonal strength during the summer months. The seasonal trends chart indicates that oil prices bottom in January before steadily rising until peaking in late September.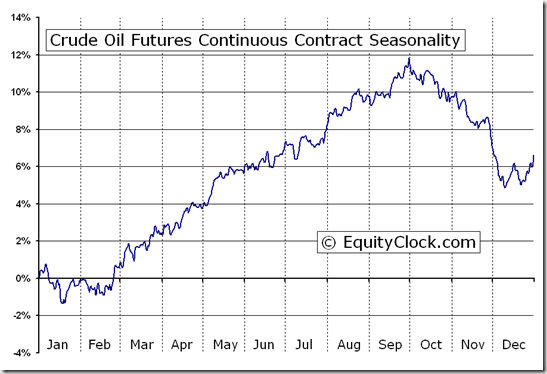 But before traders go setting up long oil/short gas pair trades for summer 2017, it's important to note that the trade hasn't performed well in the past several years. Since 2012, from June 16 to September 16, the USO ETF has averaged a -3.4 percent return. In that same stretch the UNG ETF has averaged a slightly better -2.3 percent return.
One explanation for the breakdown in seasonal trading trends is that there is simply too much going on from a fundamental perspective at the moment. Seasonal supply and demand trends are getting drowned out by headlines of historically-high stockpiles, global production cuts and a potential shift in the global oil power structure away from Saudi Arabia and other OPEC producers.
Oil has historically been the better summer play than natural gas. However, don't expect that trend to hold up in 2017.
"Last week is a transition week for natural gas storage, as the real heat did really not start to build until last weekend which will show up in next week's number," Johnson Rice analyst John Rowan tells Benzinga. "Either way, gas would be my pick."
View Comments and Join the Discussion!
Posted-In: EquityClock EquityClock.com Natural GasEducation Commodities Markets Trading Ideas General Best of Benzinga