Puerto Rico Wants To Become A State; Here's What That Means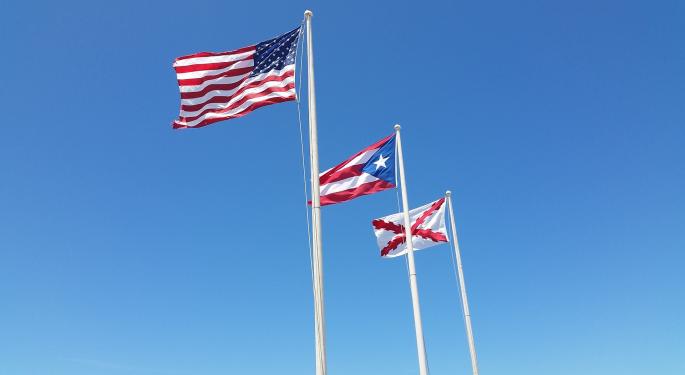 Earlier this month, 97 percent of Puerto Ricans who participated in a non-binding referendum voted in favor of Puerto Rico becoming the 51st U.S. state.
Puerto Rico has been officially classified as a U.S. commonwealth since it was annexed during the Spanish-American War of 1898. The territory has its own constitution, its own governor, has no vote in U.S. Congress and its residents only pay U.S. federal income tax on work performed within U.S. states. However, Puerto Rican residents pay into the U.S. Social Security system and have access to Medicare and Medicade. They can vote in presidential primary elections, but not the actual U.S. presidential elections.
Economic Woes
Puerto Rico is currently mired in a debt crisis that has been building for decades. In May, Puerto Rico filed for municipal bankruptcy due to the fact it cannot pay back more than $70 billion in debt. Poverty is common, and unemployment is high. Puerto Ricans who voted in the referendum likely hope that inclusion as the 51st state could help jump-start the territory's economy.
Path To Statehood
Unfortunately for Puerto Rico, residents have no official say in whether or not the territory becomes a state. The fate of Puerto Rico lies in the U.S. Congress, which would need to pass a statute admitting Puerto Rico as the 51st state. This vote is the same process that each new U.S. state since the 13 original colonies has undergone to gain statehood.
Related Link: Muni Bond Expert On Puerto Rico: 'It's Going To Be More Than A Haircut'
Current Puerto Rican governor Ricardo Rossello has said he plans to take the referendum results to Washington and plead his case to Congress that Puerto Rico be admitted as the 51st state. However, the fact that only 23 percent of Puerto Rico's eligible voters participated in the referendum will likely weaken Rossello's case.
What Does It Mean For America?
For the rest of Americans, Puerto Rico's potential admission as a state likely wouldn't change much. Proponents of Puerto Rican statehood have even created the 51-star flag seen below to show how seamless the transition could be.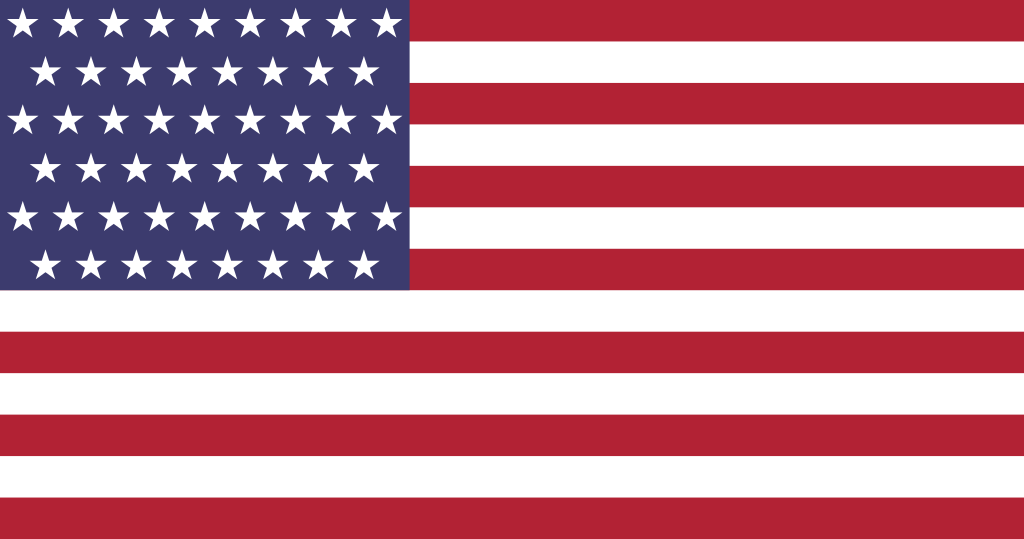 If Puerto Rio follows the same path that Alaska and Hawaii took when they became states, the Senate would add two additional seats. However, the House of Representatives would likely stay at 435 total seats, meaning Puerto Rico could reduce certain other states' representation. Puerto Rico would be given one automatic House seat, and would likely gain four additional seats based on population, according to The Social Contract.
Puerto Rican voters typically vote more Democratic than Republican, but the website PR51st.com says Puerto Ricans are "typically more socially conservative than the Democratic Party on the mainland" and that it would be "impossible to predict how Puerto Rico would vote" in U.S. elections.
In a general sense, Puerto Rico could benefit from potential job growth and economic expansion if it becomes a state. Puerto Ricans would also enjoy the right to vote in the U.S. presidential elections, and the U.S. federal government would generate additional revenue from sales and income taxes.
On the other hand, the U.S. would add Puerto Rico's high crime, poverty and unemployment rates to its national statistics, and the U.S. would inherit all of Puerto Rico's economic problems.
Americans Weigh In
USA Today recently asked Americans to weigh in with their thoughts about adding Puerto Rico as a state, and the responses were mostly negative. Readers were mostly concerned about the potential economic impact of the decision.
For now, Puerto Rico will maintain its territory status. Amid all the economic turmoil in Puerto Rico this year, the SPDR Series Trust (NYSE: HYMB), which has significant exposure to Puerto Rican municipal bonds, is up 2.1 percent.
View Comments and Join the Discussion!
Posted-In: Puerto RicoEducation Futures Politics Legal Top Stories Markets General Best of Benzinga