Blue-Collar Workers Must Adapt To Survive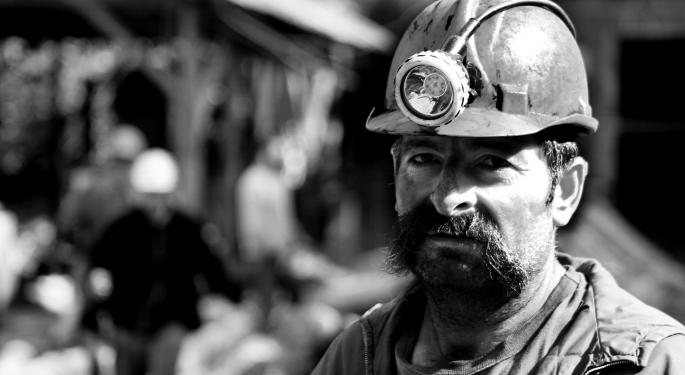 As more and more parts of the economy become automated and human jobs are replaced by technology, it's understandable that some workers are worried machines will eventually take over the entire blue-collar job market. Technology is cheaper, faster and potentially better at performing many blue-collar jobs, so it's a no-brainer for companies to choose technology over human employees.
However, for all the blue-collar jobs disappearing, there are also new classes being created. Blue-collar workers of the future may need a different set of skills than they do today, but there will still be plenty of work for human hands.
From The Mouth Of Mark: Blue-Collar Workers Won't Be Down And Out
Billionaire investor and Dallas Mavericks owner Mark Cuban recently said data tagging will be the blue-collar job of the future.
"In order for machine learning, deep learning, etc. to be effective and work the most quickly, the more data that is tagged and defined and labeled correctly the quicker everything goes," Cuban said.
Computer coding is also blue-collar field of the future. Kentucky company Bit Source has recognized the value in retraining laid-off coal miners to be programmers. Founder and former coal miner Rusty Justice recognized the skill sets that make a good coal miner — including deep focus, understanding complex engineering technology and working effectively with others — are also the blueprint for a great coder.
Related Link: Retail Stocks With The Highest Short Interest
"Coal miners are really technology workers who get dirty," Justice said.
But for blue-collar workers who want to avoid being stuck in front of a computer screen all day, there are plenty of hands-on blue-collar jobs of the future as well. The coal and fossil-fuel era may be dying a slow death, but it is being replaced by wind, solar and the renewable energy era. Companies need technicians to install, maintain and repair wind turbines and solar panels. Wind turbine technician and solar photo-voltaic installers are two of the fastest-growing blue-collar jobs out there.
And of course, no machine can completely replace the human touch. Amazon.com, Inc. (NASDAQ: AMZN) and other online retailers have hammered the brick-and-mortar retail industry. But while much of the retail world will likely become automated, there will always be a place for human-to-human interaction.
"Human retailers are uniquely qualified to create personalized service based on mutual understanding — empathy," Loup Ventures analyst Andrew Murphy writes. Customers who want to ask opinions, receive feedback, haggle or get access to personalized service or goods will always want to go to stores staffed by human employees.
Technology isn't eliminating blue-collar jobs, but it is certainly shifting them from certain areas of the economy to others. So far this year, the SPDR S&P Retail (ETF) (NYSE: XRT) is down 7.3 percent, while the Technology Select Sector SPDR Fund (NYSE: XLK) is up 16.8 percent.
Posted-In: Andrew Murphy Bit SourceEducation Top Stories Economics Tech Media General Best of Benzinga
View Comments and Join the Discussion!