How I learned To Trade Penny Stocks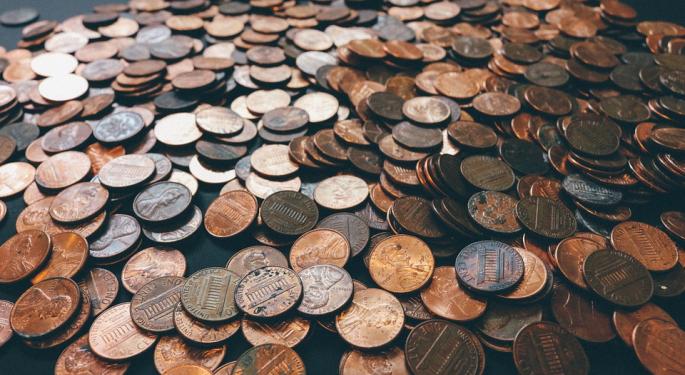 The reaction from many first-time traders when they hear the words "penny stocks" is usually either one of two things: either enthusiasm that they'll catch "the next big thing," or a wave of anxiety about getting anywhere close to such risky investments. After all, they're cheap for a reason, right?
Both of those impression aren't entirely unfounded. There are some questionable over-the-counter (OTC) stocks floating around out there for literal pennies. But penny stocks are just like any investment—and it is possible to profit off them.
This all means that it takes hard work and patience to see a return. However, there is legitimate money to be made trading "penny stocks" with $3, $4, $5 shares. You just have to know what to expect and what to look for.
I know all of this because when I opened my first trading account with $1,000, investing in companies like Caterpillar Inc. (NYSE: CAT) and International Business Machines Corp. (NYSE: IBM), I was pretty quickly discouraged by the truly minuscule returns I was getting. These were the big names that I was supposed to build my account on. Instead I was getting around $20 day.
When the difficulty of turning my humble beginnings into a war chest for my future as a day trader dawned on me, the appeal of penny stocks suddenly materialized, as did their risk.
I spent more than a year scraping around a good amount of discount stocks, getting burned quite a bit simply due to inexperience. When I finally started trading a few hundred dollars a day with these penny stocks, I did so by knowing which stocks were worthwhile, which were toxic, and knowing when to get in and out before the other traders.
The quickest lesson I learned was to stick with stocks listed on NYSE or Nasdaq and stay away from pink sheet OTC stocks, which are usually there because they can't (or don't want to) meet the standards of the major exchanges. They are what most probably think of when they hear penny stocks: volatile, speculative, and not worth your time.
I also learned that monitoring and following volume, more so than with larger investments, is vitally important to trading penny stocks. These are securities that will pop on a moment's notice, on a news event or a partnership with another company, and it happens to a handful of them every single day. Recognizing these moments and quickly plotting your entry and exit takes time, but just being aware enough to anticipate when these surges in volume occur.
As for those entry and exit positions, I developed my own strategy of getting in, halving my shares after hitting profit, and readjusting from there on. This approach has worked reliably for me. But the point isn't so much how you trade these stocks, it is, as always, that you know beforehand what you want from each trade.
Which is probably the most important tidbit I learned bumping my head in penny stocks: knowing what to expect and not chasing insane profits. It was a lesson in patience and persistence. While it is possible to hit a 5k day trading penny stocks, it's not sustainable. As I started to understand this, my expectations changed. I generally expect to make between $500 and $1,000 a day using my strategy, and I've found that I generally hit the higher end of that range simply by being consistent with my strategy.
Look, trading penny stocks can have its drawbacks, and a lot of the dubious tech startup and shady biotechs are cheap for just the reasons you'd expect. But smart, even-tempered traders willing to put in the effort to develop a reliable strategy for these trades can earn a living day trading these stocks.
This post is sponsored by Warrior Trading, an editorial partner of Benzinga. We collaborate on stories that are educational, or that we think you will find interesting.
Posted-In: Warrior TradingEducation Success Stories Be Your Own Boss Markets
View Comments and Join the Discussion!