3 Ways Software As A Service Companies Can Dominate the Market in 2017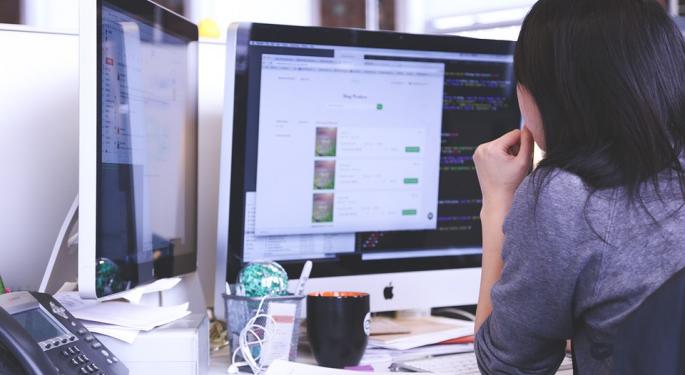 As we kick off a new year, it's more clear than ever that people want access to services and applications designed to help them live better, work easier, and run their businesses more efficiently. Which is fantastic news for software as a service companies, as we're now operating in the perfect climate for problem-solving and innovation. But as the tech space becomes increasingly crowded, entrepreneurs would be wise to focus on three key points to drive growth and establish a firm presence among their SaaS competitors in 2017.
Focus on niche markets and get crystal clear about your competition.
No single product or service can be everything to everyone. The key to being the best in a particular market is fully understanding the unique needs of the people you serve. Are you an adequate CRM across the board or a CRM that's optimally designed for the unique needs of, say, veterinarians? Customers are more likely to buy specialized products that meet their specific needs, so focus your energy on two important questions: 1). what problems are you trying to solve, and 2). where are your competitors falling short? Most executives will tell you they're willing to invest in workflow tools that make their employees more efficient, but what we're seeing instead is a surplus of tools designed to expand market share for the service provider rather than meeting the customers' needs. The result is much like that Alanis Morissette lyric: "It's like ten thousand spoons when all you need is a knife…" Find a way to be the knife, and then be the best knife your customers have ever used.
Once you've zeroed in on your niche, get serious about understanding the true size of your addressable market.
Anyone who's ever pitched to investors knows that current and projected market share ranks high on the list of investor concerns. Why? Because VCs want big returns, which requires a clear roadmap for rapid and steady growth. But more importantly, they want proof that entrepreneurs understand the direct relationship between their product, business model, and growth strategy. Once again, this will require SaaS companies to dig deep into market research and understand who their customers are, and who they are not.
Build a solid infrastructure for your company and commit yourself to operational excellence as early as possible.
Patching a business together with Scotch tape and brass tacks can work, at least during the early stages when resources are limited, but it won't sustain a business for the long run.
Think of it as the business equivalent of the age-old saying, "Dress for the job you want." So, you want to build a billion-dollar company? Great! But you have to start thinking, operating, and presenting yourself like a billion-dollar company now. Develop real operations, adopt real HR practices, and embrace all those pesky, big-business corporate processes early on. That way, if your business does survive its lean years, you'll already have a solid infrastructure in place.
Sure, the startup world is a tough nut to crack. New ideas and businesses are born every day and it can be challenging for burgeoning businesses to cut their teeth in a crowded market. That's why 2017 will be an important year for entrepreneurs, one where they'll need to capitalize on the growing need for efficiency in order to stay a cut above the rest. And honing in on and practicing the lessons here will set any new or growing business on the straight and narrow course for success.
Based in Seattle, online lender Lighter Capital specializes in providing tech companies with flexible revenue-based financing (RBF) that allows startups to gain much-needed growth capital, make adjusting payments based off month-to-month revenue streams, and avoid dilution at a critical point along any company's trajectory. CEO BJ Lackland has spent more than 15 years on both sides of the table of small business financing, including time as a VC and angel investor, the CFO of a public technology company, and an executive at startup technology companies.
Posted-In: Education Entrepreneurship Success Stories Startups Small Business Tech
View Comments and Join the Discussion!