Why Stocks Move When Execs Cancel Presentation Appearances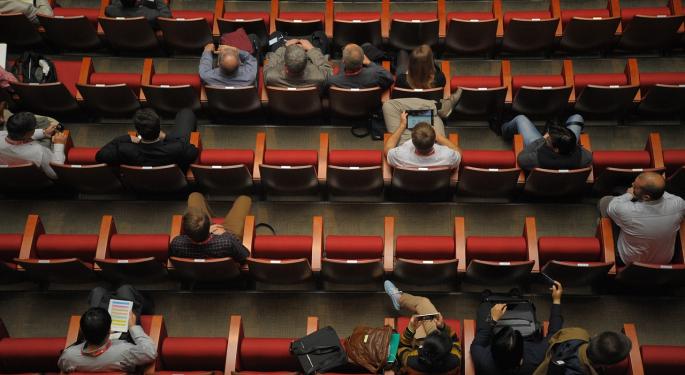 Cancellation of presentations at investor conferences is often considered a negative trigger for company shares, as investors believe there is no smoke without fire.
As recently as on November 4 this year, Alexion Pharmaceuticals, Inc. (NASDAQ: ALXN) shares were pounded intra-day after the company cancelled appearances at a Credit Suisse conference and on rumors that the company could delay the filing of its financial statements. The stock did recover at the end of the day, however.
Benzinga set out to explore why a cancellation is treated with contempt by investors, although in some cases, canceling could be due to innocuous reasons.
What Is An Investor Conference?
An investor confidence is a platform for companies to sell themselves, their products, ideas, business ventures, etc. to investors. An astute investor can use the event to scout out meaningful data and insights that could help him in his investment decisions. Usually, investor conferences are organized by a company in conjunction with sell-side analyst firms that cover the company.
Why Companies Cancel
The company may have some negative news swirling around and may not want to face the wrath of investors, having to answer their unpleasant queries. This happened with Lumber Liquidators Holdings Inc (NYSE: LL) in March 2015 when it was mired in a controversy over health and safety violations.
Companies may have some market-moving announcements such as M&A, capital raising, etc., to be made around the conference schedule.
The company in question may have some pressing agenda around the time that could take precedence over the benefits of meeting with its investors.
Geopolitical factors, including natural calamities, may also lead to "no shows" at investor conferences.
A presenter, often a key executive slotted to make the presentation, may be unable to attend due to personal reasons.
Another Take On Cancellations
Regulatory requirements necessitate that companies disclose information, which may be broken at a presentation, often ahead of the presentation. Usually, a press release is sent containing all key points to be highlighted in the conference. This obviates the need for a full-fledged presentation, although there are arguments that the experiences garnered by the conference atmosphere, such as a break-out sessions , offer meaningful insights not provided by press releases alone.
All said and done, investors are left lacking, particularly regarding information and nuances, when a conference attendee cancels.
Posted-In: Credit SuisseEducation Events General Best of Benzinga
View Comments and Join the Discussion!