How Sallie Mae Went Private, And How Fannie Mae And Freddie Mac Could Do The Same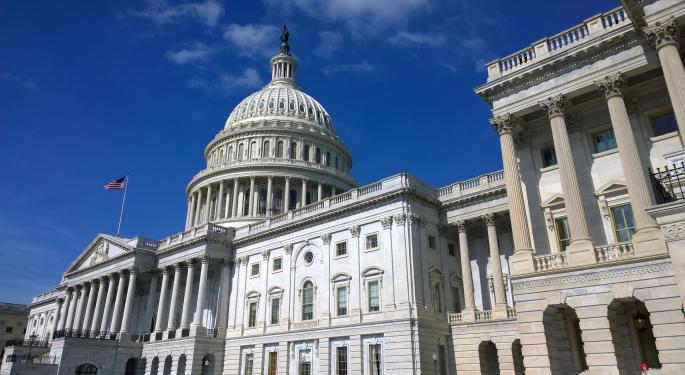 Shares of Federal National Mortgage Assctn Fnni Me (OTC: FNMA) and Federal Home Loan Mortgage Corp (OTC: FMCC) are both up about 50 percent in the past two days following comments from Donald Trump's recently-appointed Treasury Secretary Steven Mnuchin.
On Wednesday, Mnuchin confirmed his appointment to the position and said that Fannie Mae and Freddie Mac can't continue to be owned by the government.
"We will make sure that when they are restructured, they are absolutely safe and don't get taken over again," Mnuchin said. "But we've got to get them out of government control."
Mnuchin didn't provide details about the game plan for Fannie and Freddie, but some analysts have speculated that the Trump administration intends to allow the two government-sponsored enterprises (GSE) retain their profits and enter the private market. That could put Fannie and Freddie on the same path that student lender SML Corp (NASDAQ: SLM) took.
"Sallie Mae" also started as a GSE, but shareholders voted to cut ties with the government back in 1997. In the 10 years that followed, Sallie Mae stock skyrocketed more than 244 percent, more than four times the return of the SPDR S&P 500 ETF Trust (NYSE: SPY).
Of course, the stock fell off a cliff during the financial crisis. In the past 10 years, Sallie Mae stock is down 36.5 percent, while the SPY is up 56.6 percent.
Fannie and Freddie would certainly be fine with a repeat of the first 10 years of the Sallie Mae privatization story. However, until Trump and Mnuchin reveal more details about their plan of attack for the GSEs, there's no way to know whether or not the stocks hold any value at all.
Posted-In: Donald Trump fannie mae freddie mac government-sponsored enterprisesEducation Politics Top Stories General Best of Benzinga
View Comments and Join the Discussion!