Government-Sponsored Enterprises Explained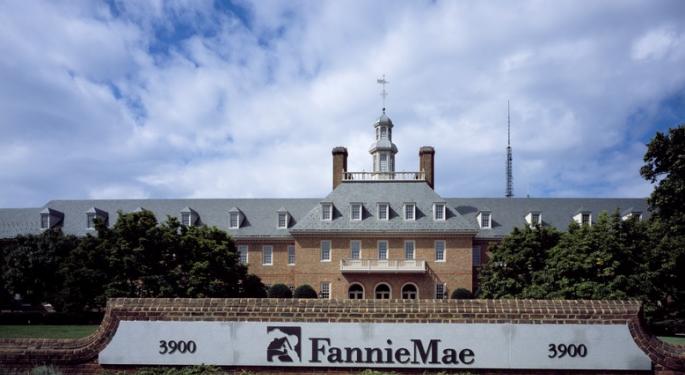 Federal Mational Mortgage Assctn Fnni Me (OTCMKTS: FNMA) and Federal Home Loan Mortgage Corp (OTCMKTS: FMCC) were both trading higher by more than 40 percent on Wednesday after President-elect Donald Trump's recently-appointed Treasure Secretary Steven Mnuchin said the administration will make sure Fannie Mae and Freddie Mac are no longer owned by the government.
Pre-Bailout
Even prior to the government takeover, Fannie and Freddie were classified as Government-Sponsored Enterprises, or GSEs.
GSEs are privately-held companies that are created by the U.S. government to reduce the cost of capital in certain markets. GSEs are implicitly backed by the government, which instills confidence in their investors. In addition to Fannie and Freddie, other GSEs include Federal Home Loan Bank, Federal Farm Credit Bank and Resolution Funding Corporation.
Post-Bailout
The government's bailout and subsequent takeover of Fannie and Freddie following the mortgage crisis was outside the typical scope of government involvement when it comes to GSEs. Fannie and Freddie have been delisted from major U.S. stock exchanges, and their shares now trade on the OTC market. In addition, all of the two GSEs' profits currently go to the government.
Investors are hoping the Trump administration will return these profits to shareholders and restore Fannie and Freddie's conventional GSE status.
Visit BZTeach for more awesome educational content!
Image Credit: Carol M. Highsmith [Public domain], via Wikimedia Commons
Posted-In: Donald Trump fannie mae freddie mac Steven MnuchinEducation Politics Top Stories General Best of Benzinga
View Comments and Join the Discussion!