The First S&P 500 Index Fund Turns 40 Years Old Today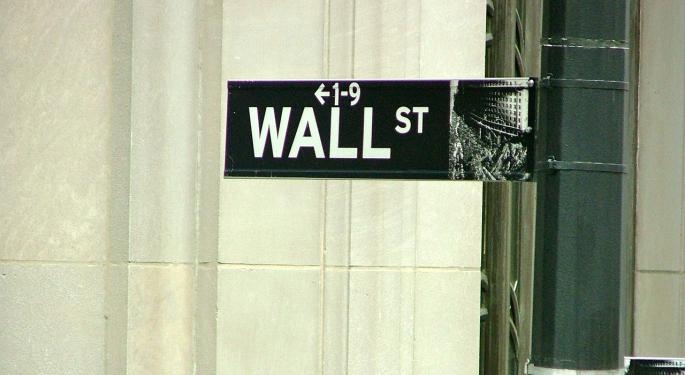 The first ever S&P 500 index fund was created four decades ago today.
According to Bloomberg, the initial concept of an index fund, buying hundreds of stocks in one transaction, appeared to be a "joke." In addition, many investors found the concept "an insult" as they "prided themselves on picking the best stocks out of thousands."
Sentiment slowly started to change following an article in the 'Financial Analysts Journal' in 1960 which called for an "unmanaged investment company." The article, written by Chicago graduate students Edward Renshaw and Paul Feldstein, argued that "investment companies as a whole have not outperformed representative stock averages." The letter further suggested that investors should be able to buy a portfolio of companies that consists of every stock in a stock index.
Fast forward to August 31, 1976, that a firm actually began offering an index mutual fund that anyone could invest in. The fund, named 'First Index Investment Trust' was a mutual fund designed to match the performance of the S&P 500 index.
John Bogle, Vanguard Group's founder, recalled in a 2014 interview that the index fund was actually a "complete flop" as it launched with just $11.3 million, well short of the $150 million Bogle assumed the firm would raise.
The sentiment continued to shift in favor of index funds, but it took time. Other firms began experimenting with their own index funds in the mid-1980s. Meanwhile, Vanguard's first mover advantage proved to be beneficial as the firm was actually lowering its fees while others were charging higher fees. In addition, Vanguard kept on pumping out new index funds that offered investors exposure to small stocks, the total U.S. stock market, international stocks and the bond market.
Today, the firm evolved to become Vanguard Group, the largest fund company in the planet with more than $3 trillion in assets.
"It's still easy to criticize index funds," Bloomberg concluded. "It's just harder to laugh at them."
Posted-In: Bloomberg index funds S&P 500 Index Funds vanguardEducation Media General Best of Benzinga
View Comments and Join the Discussion!