Terms Of The Trade: 13D Filing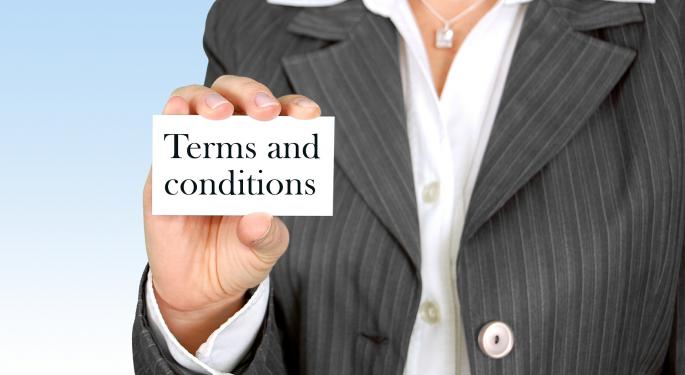 A 13D filing is the SEC filing in which shareholders or investors in a publicly-traded company must disclose a stake of more than 5 percent in that company's shares of common stock. 13Ds are notable for their attachment to activist investors, those which have chosen to engage the company's management in an effort to create a more shareholder friendly environment.
Following the initial disclosure of an over 5 percent stake in a company, activist investors must file within 10 days of any further changes to their position.
A 13D filing is the counterpart to a 13G filing, which indicates a similar size stake in a company, but rather indicates a passive stake.
Related Link: Terms Of The Trade: 13G Filings
How To Use 13D Filings In Your Trading Strategy
Many of the SEC filings via the Commission's EDGAR database are extremely useful; this can be especially true when it comes to the fair disclosure of large investors' holdings.
13D filings can keep an investor up to date on which of Wall Street's most notable players are interested in what holdings. In addition to following 13G and 13D filings related to the stocks investors are interested in, market players can also follow their favorite investors most recent positions.
How To Find 13D Filings
Visit the SEC's EDGAR site at https://www.sec.gov/edgar/searchedgar/companysearch.html.
Type in the name of the stock or investor to be tracked in the "Company Name" search box. Try to get as close as possible to the exact full name of the company.
Find the correct company by looking in the Company column on the next page and click on the corresponding numbers located in the CIK column.
Find the right filing by look at the Form type in the Filings column on the next page and click on the link in the Format column. This link will appear as a bubble with the word "Documents" in the center.
Click on the top link under the Document column. It will likely have extension ".htm" at the end.
You've reached the 13D filing!
Did you like this article? Could it have been improved? Please email feedback@benzinga.com with the story link to let us know!
Posted-In: 13D 13D filings EDGAR SECEducation Trading Ideas General Best of Benzinga
View Comments and Join the Discussion!