Harrison Ford's 5 Most Profitable Movies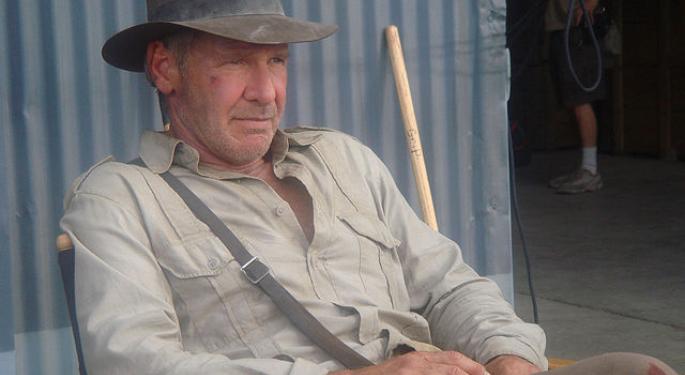 Beloved actor Harrison Ford is celebrating his 74th birthday today. There's no question Ford has been a part of some of the most iconic and successful movies of all time. While movie fans love Ford's work, studios love that he has been box office gold.
In fact, his 1973 breakout role in "American Graffiti" was made on a budget of just $777,000; It went on to gross $115 million and plenty more in video sales.
Here's a look at Ford's five highest grossing movies and the return on investment they produced.
1. Star Wars: The Force Awakens (2015)
The most recent installment of the "Star Wars" series is not only the highest-grossing Harrison Ford movie of all time, it is the third highest-grossing move of any kind in history at $2.058 billion in lifetime gross worldwide. Its success came at a high price however, as Walt Disney Co (NYSE: DIS) reportedly spent $306 million on its production for an ROI of roughly 6.7x.
2. Star Wars (1977)
The original "Star Wars" move has a lifetime gross of $786 million for Twenty-First Century Fox Inc (NASDAQ: FOXA), but it has provided an incredible return. With a budget of only $11 million, its ROI is an unbelievable 71.4x.
3. Indiana Jones and the Kingdom of the Crystal Skull (2008)
Much like the most recent "Star Wars" installment, the latest "Indiana Jones" movie dwarfed its predecessors with a lifetime gross of $786 million for Viacom, Inc. (NASDAQ: VIA)'s Paramount Pictures. However, with a production cost of $185 million, the movie's ROI was only 4.2x.
Related Link: Pokémon's Wild Comeback Dominated Social Chatter Of Previous Apps
4. Return of the Jedi (1983)
The profitability of the three original "Star Wars" movies is mind-boggling, and "Return of the Jedi" is no exception. With a lifetime gross of $572 million and a production budget of $32.5 million, the movie's ROI comes in at a staggering 17.6x.
5. The Empire Strikes Back (1980)
While the second "Star Wars" movie fell slightly short of "Return of the Jedi" with a $534 million lifetime gross, its relatively modest $23 million budget means that its ROI comes in at a slightly higher 23.2x.
Disclosure: the author holds no position in the stocks mentioned.
View Comments and Join the Discussion!
Posted-In: Harrison Ford Indiana Jones Star WarsTopics Success Stories General Best of Benzinga