Here Are The States With The Fastest Job Growth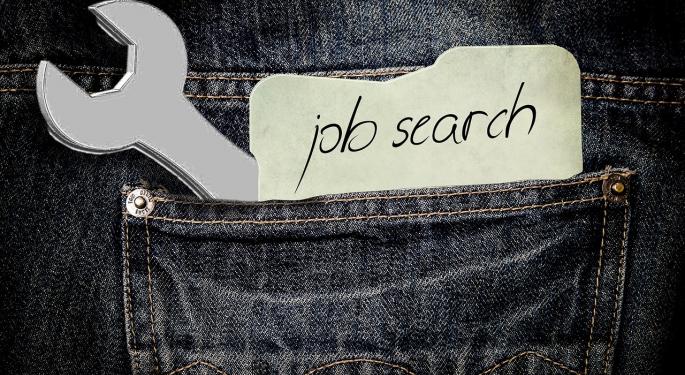 It's simple enough: Job seekers tend to have an easier time landing a dream job in a state where the economy is booming.
Kiplinger's annual report offers an economic outlook for the United States and lists the top 10 fastest growing states that offer prospective job hunters and entrepreneurs seeking top-notch talent a better chance of succeeding.
In fact, the top 10 states are expected to see job growths in the range of 2.7 percent to 3.5 percent, which dwarfs the national average of just 1.8 percent.
Related Link: Why The May Jobs Report Should Be "Taken With A Grain Of Salt"
Top 10 States
Here is the list of the top 10 states:
1. Idaho is home to a "booming" technology and aerospace industry and military bases that spur spending in surrounding areas.
2. Arizona will benefit from its sunny climate and low taxes, which will attract tech entrepreneurs away from the "pricey" Silicon Valley. Naturally, the necessary talent to fill open jobs will be lured from other states as well.
3. Utah's financial services, tourism-related business, education and technology scenes are still "thriving" after the state saw employment growth of 3.8 percent last year.
4. Oregon's largest city of Portland is an "attractive alternative" for technology companies compared to San Jose, San Francisco and Seattle.
5. Florida's hospitality, retail, construction, health care and other segments will continue to benefit from the influx of tourists and retirees.
6. Georgia's capital city of Atlanta is home to a "vibrant" technology industry, while the city of Savannah will see record freight volumes to its seaport once the construction of a dredging project is complete.
7. Washington's growing technology sector, especially in Seattle, is pulling its weight in keeping jobs in the state at a time when aerospace companies are slashing their workforce.
8. Tennessee is expected to see a boost in manufacturing at its auto plants; even Volkswagen plans on adding 2,000 jobs, despite a major setback to its reputation following the emissions scandal.
9. Colorado's economy is expected to "take a hit" from lower oil and other commodities prices, but its service sectors will "continue to go strong."
10. California's technology companies will see "fewer opportunities" compared to past years, but health care firms will add 60,000 jobs this year alone.
View Comments and Join the Discussion!
Posted-In: economic growth job growthEducation Topics Top Stories Economics Media General Best of Benzinga