Our Financial System Isn't Perfect, But It's Not As Bad As It May Seem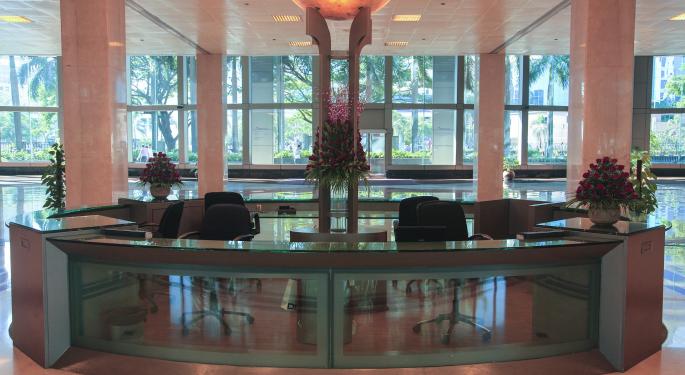 After the Financial Crisis, it's understandable that many people harbor resentment for the financial community. But Medium's Mike Yu recently defended financial markets.
"Finance serves as society's allocator of capital and risk, over parties and states of the world," Yu wrote.
Economic Innovation
He argued that the reason why startups like Tesla Motors Inc (NASDAQ: TSLA) have any chance to compete with larger, well-established rivals like General Motors Company (NYSE: GM) is because society "supports" Tesla's ideas by providing the company with capital via equity fundraising.
In other words, the stock market is one of the major facilitators of economic innovation.
Once a company has its IPO, the primary role that the stock market serves is to provide enough liquidity that future investors can rest assured that 1) any shares that they buy are accurately priced and 2) any time they want to sell their shares, there will be buyers.
Related Link: Is A June Rate Hike Good News For U.S. Stocks?
Liquidity
Trading firms like Goldman Sachs Group Inc (NYSE: GS) and Morgan Stanley (NYSE: MS) play a large role in creating and maintaining market liquidity by facilitating trades in the market.
Yu went on to defend the controversial futures and derivatives markets, which played a central role in the Financial Crisis. While many people associate derivatives trading with risk, Yu believes the opposite is true.
"You can think of most derivatives as mechanisms that protect financial firms from unplanned future events, and stabilize the markets by doing so," he explained.
Unfortunately, our current financial system is far from perfect, but Yu concluded that simply blaming Wall Street anytime something goes wrong is counter-productive.
"Mistakes in the system are not that unusual—bubbles have popped up all across history (see: NASDAQ in 2000), and it's important that we work to make them less likely."
Disclosure: The author holds no position in the stocks mentioned.
View Comments and Join the Discussion!
Posted-In: financial crisis Medium Mike YuEducation Economics General Best of Benzinga