5 Must-Have Apps For Market Technicians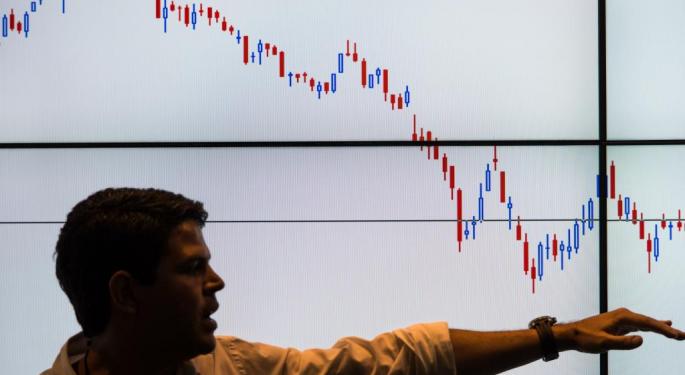 Want to get your company in front of the biggest players in fintech? Check out the 2016 Benzinga Fintech Awards, the industry's premier awards show and networking gala. Submit your company, become a sponsor, or get your early bird tickets today!
Trading the stock market can be extremely challenging and frustrating at times. However, there's no question that there is a nearly unlimited financial opportunity on a daily basis for traders who consistently make the right calls at the right time.
To come out on top, traders need the resources and wherewithal to compete with the best minds (and algorithms) in the trading business. Here are five hot apps every market technician needs to beat the Street.
1. Twitter
Yes, Twitter is the place that your 13-year-old niece posts her insightful thoughts about "The Bachelor." However, Twitter is also the way that modern traders can access the Wall Street rumor mill the way that traders in past eras could only dream of. If something is (or might be) going down on Wall Street, you can bet it will be on Twitter first.
2. StockCharts
StockCharts is great because it allows technicians to create their own customized charts and annotate them for free. In addition, StockCharts has a technical analysis screener and educational materials about most of its metrics.
3. Bloomberg
Twitter is great for trading the rumor mill, but when you need official market news, Bloomberg's app is hard to beat. In addition to easy-to-use charts and graphs, Bloomberg has push notifications for breaking news so you will always be in the loop.
4. Call Levels
Call Levels is a hassle free financial monitoring and notification service. The simple app gets minute-by-minute reliable data directly from exchanges around the world and provides alerts on mobile devices when stocks, commodities or any other assets hit a specified price. Traders using limit and stop orders or trading strategies relying on price triggers no longer have to watch 10 screens at once and can let Call Levels do the work for them, and thereby offering some peace of mind.
5. AnalystRT
While it is unwise to rely strictly on the opinions of others when making trading decisions, professional market analysts often provide valuable insight that can be useful for retail traders. AnalystRT allows you access to Buy, Sell and Hold ratings of market analysts from some of the largest banking and research firms on Wall Street.
Retail traders used to be at a huge disadvantage because they were positioned as Wall Street outsiders looking in on the action. Technology has now shattered that barrier, and modern retail traders have access to most market information the same time the insiders do. However, winning trades don't just happen, and monitoring and analyzing information in real time has never been more important.
There is a seemingly endless supply of trading tools available today, but these five apps are a good place to start for all market technicians. Today's markets move fast. Successful traders must have the right tools to keep up with the action.
For more information on the sponsoring, attending, or exhibiting at the Benzinga Fintech Awards, go here.
View Comments and Join the Discussion!
Posted-In: Call LevelsNews Education Success Stories Startups Small Business Tech General Best of Benzinga