How To Trade Year-End Tax Selling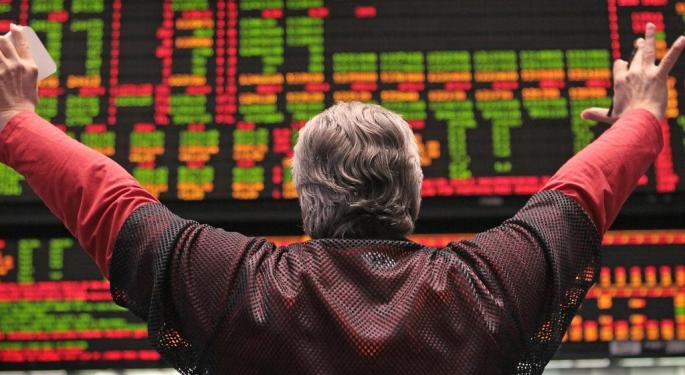 • Tax-motivated year-end selling pressure can create excellent buying opportunities in the stock market.
• Investors can close losing trades to offset capital gains and up to $3,000 of ordinary income on their 2015 taxes.
• Beaten-down oil & gas stocks could be prime candidates for year-end tax selling this year.
With only four more trading days left in 2015 next week, traders are once again looking to take advantage of one of the most popular cyclical trading opportunities of the year: tax loss selling. This time of year can be the perfect time to scoop up underperforming stocks at depressed share prices after sellers have been dumping shares to lock in 2015 tax losses before the end of the year.
Why The Sell-Off?
American traders are allowed to offset 2015 capital gains with capital losses on their 2015 tax form as long as they close their losing trades by the end of the trading day on December 31. In addition, up to $3,000 of capital losses can be deducted from ordinary income per year as well.
In other words, there are plenty of tax benefits to selling stocks at a loss during the last days of the year.
Why The Bounce-Back?
Since the share prices of these underperformers are somewhat artificially driven down by tax-driven selling rather than fundamental market changes, they often bounce back following the year-end slump. Many of the buyers are the very same sellers that were selling just weeks prior re-establishing a longer-term position headed into 2016.
Energy Sector Well-Positioned For Bounce
If you have a long-term bullish view on oil prices independent oil & gas companies could offer one of the best year-end buying opportunities.
Shareholders of stocks like CONSOL Energy Inc. (NYSE: CNX), Chesapeake Energy Corporation (NYSE: CHK) and Southwestern Energy Company (NYSE: SWN), all down more than 70 percent in 2015, have likely been tempted to sell these names for the tax advantages in the closing weeks of 2015.
With that selling pressure behind these stocks and the potential for a more stable oil environment in 2016, now could be the best time to buy these beaten-down stocks.
Disclosure: the author owns shares of CONSOL.
Posted-In: how to trade tax selloff tax selling tax selloffLong Ideas Education Trading Ideas General Best of Benzinga
View Comments and Join the Discussion!