Trillium's Inside Look At Surveyor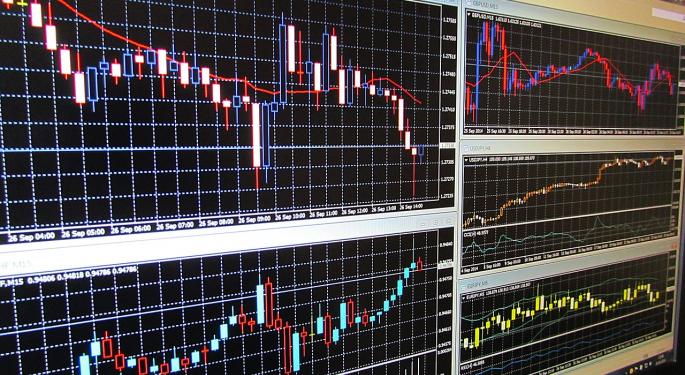 The need for fast, efficient compliance with stringent regulatory monitoring requirements lies at the heart of Lightspeed Trading's recent selection of Trillium's Surveyor to provide market surveillance and post-trade analytics to its platform.
To help understand how Surveyor would accomplish that goal, Benzinga spoke with Trillium's General Counsel and Chief Compliance Officer, Michael Friedman.
Related Link: Google Facing 'Array' Of Undisclosed SEC Investigations, Warns Probes Reporter
Benzinga: What does Surveyor do exactly?
Michael Friedman: Surveyor is a tool for monitoring trading. Brokers and trading firms who have a legal obligation to monitor their trading use it to make sure illegal patterns of market manipulation do not appear.
Any trading professional can use it for granular analysis. It's similar to videotaping your golf swing with a high-speed camera. It allows you to replay exactly what you did in your trading and, in extremely granular detail, advance the frames millisecond by millisecond.
In doing so, you can identify how you could do better next time. It also shows you how the rest of the market reacted to what you did.
BZ: What competition is there for Surveyor?
MF: A number of other firms have incumbent products used in many brokerage firms to satisfy this legal obligation to monitor trading to prevent manipulation.
We found a general dissatisfaction in the industry with those incumbent products, particularly in that they are inaccurate. They yield a lot of false positives every day, and they're also hard to use in that even when you find a result that you need to take action on, you have to then marshal together collateral documentation and data from other sources in order to evaluate as a human what really happened.
If you need to discuss the event with other people or regulators, it's very cumbersome to have that discussion, because you're marshaling all this data from different data sources, and it doesn't all hold together very well.
BZ: How did Surveyor address those issues?
MF: We have a little bit of an advantage on the industry in that Trillium is not just a software developer. It's also a trading firm.
Moreover, one of the regulators, FINRA, actually sanctioned Trillium's trading firm for a specific type of market manipulation years ago. The matter was resolved in 2010, but that pattern of trading is a hot topic now, years later.
Others out there designing these tools haven't been through it firsthand like we have. We had extensive meetings and depositions with FINRA market analysts and lawyers who were in charge of enforcement.
From that we learned – me in particular as a lawyer who was at the legal proceedings – how the regulators think about this type of trading and exactly what details they focus on.
We were able to build our tool to address specifically those pressure points in a way that other firms who haven't been through it firsthand can only guess at.
BZ: How did that building process work?
MF: I sat down with Trillium's software developers and said, "This is what FINRA is looking for, this is how they think about these events, this is what we need to be on the lookout for, and this is how we need to present the results."
At the end of the day, Surveyor addresses the two big problems with the products that are on the market now – the accuracy and the difficulty in presenting the results.
Our system is much more accurate. In order to become more accurate, we have to leverage an additional data set, which is very large and very difficult to process as part of a detection filter.
It's a full depth of book direct feed market data from the venues. That feed is about 1 billion messages every day in U.S. equities.
We go a step further (than other tools). We have data present in our detection engine at that critical moment when events are identified.
As far as the display goes, we also leveraged the talents and the experience of our developers, who have been building tools for traders for over 10 years. They've built a nice, intuitive, easy to use, front-end display interface that shows all of these events graphically.
When it's time to escalate one of these events, everyone's just looking at one screen and having one conversation.
It goes from being a three-month long process to a single conversation.
BZ: What does Surveyor offer for traders?
MF: The main product we sell, the enterprise version, is something for big brokerage firms. It's not for traders.
However, we have two other versions for non-brokers. We have a free (Basic) version of our products that anyone can use in a Web browser, and it's on our website (surveyor.TRLM.com). You can actually download it and play with it.
That will show you a "lite" version of our viewer screen that shows you the actual order book of the market, and allows you to drill down into millisecond detail and see exactly what happened in any stock at any date at any millisecond.
(With the Pro version), we add in your own order activity, so you can see exactly how the market reacted to what you were doing.
Related Link: Lightspeed Trading's Acquisition Of Livevol Securities, Making Clients Happiness A Priority
BZ: How do you keep abreast of different ways of manipulating the market?
MF: First, the low-hanging fruit are new enforcement proceedings. We read all the new cases; and if we identify a new pattern of trading, we build a new check to catch that.
However, if regulators already know about it, it's not exactly cutting edge. The types of events we look for regularly are defined a little more broadly than what's already been covered in these enforcement proceedings. Hopefully, we'll catch variants that haven't been explicitly covered by the regulators yet.
Then, also, our trading floor is a very valuable knowledge bank. We have 120 individual manual traders, and they're trading very actively, trading collectively around 15 million shares a day.
Whenever something happens that they think is weird or shouldn't have happened, they can flag it with a keystroke and escalate it to the design team for Surveyor to try to identify new patterns of counterparty behavior we think our customers would be interested in.
At the time of this writing, Jim Probasco had no position in any mentioned securities.
Image Credit: Public Domain
Posted-In: FINRA Lightspeed Trading SurveyorEducation Top Stories Exclusives Interview General Best of Benzinga
View Comments and Join the Discussion!