Will The iPhone Launch Boost The Stock Market?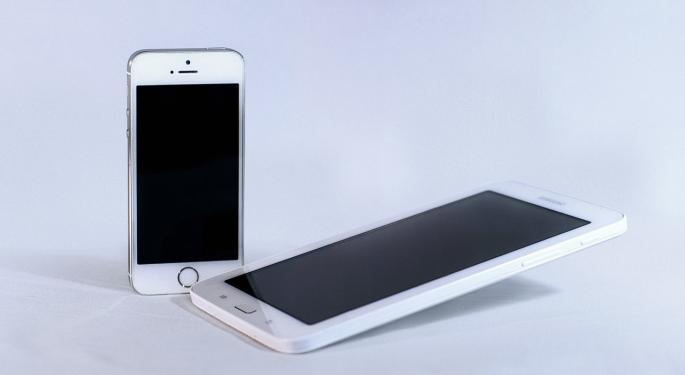 Apple Inc. (NASDAQ: AAPL) has reported this week that it has sold a record number of new iPhones in the first three days since the launch of the new models.
Apple's share price has been trending downward since its all-time high of $132.37 in July.
Both Apple's stock and the S&P 500 have historically underperformed in the week following iPhone launches.
On Monday, Apple announced record sales for its iPhone 6S and iPhone 6S Plus models that launched over the weekend. In just three days, Apple reportedly sold 13 million iPhones worldwide.
While the popularity of the new devices is certainly good news for shareholders, Apple investors are hoping that the launch can provide a short-term boost to the company's floundering share price.
Bumpy Ride
Following the launch of the Apple Watch earlier this year, Apple's share price reached an all-time high of $132.37 back in July. When the Dow Jones plummeted 1,000 points in late August, Apple briefly dropped as low as $92.00 before recovering to its current $110-level price.
The stock has mostly trended lower since the July high, and shareholders have been looking to the launch of the new iPhone to provide a catalyst for the stock.
Related Link: FourSquare Was Right: Apple Sets Records With iPhone 6S
History Has Not Been Kind
Unfortunately, Apple's stock is down 3.8 percent so far since the weekend iPhone launch. While a drop this large is not typical in the days following an iPhone launch, history shows that Apple shareholders have rarely been rewarded in the week following the release of a new iPhone model.
Since the release of the first iPhone model back in 2007, Apple's stock has averaged a -0.60 percent one-week return following an iPhone launch. In fact, the stock has produced positive one-week returns only twice in eight releases, and this week is on track to make it two for nine.
S&P 500 Weakness
In addition to Apple's disappointing share price performance, the S&P 500 is on pace for its fifth weekly decline of the past six post-iPhone launch weeks.
While Apple may be selling more iPhones than ever, the most successful product at the world's largest public company has done very little for investor returns so far.
Disclosure: The author holds no position in the stocks mentioned.
Image Credit: Public Domain
Posted-In: iPhone iPhone 6S iPhone 6s Plus Quant S&P 500Education Tech General Best of Benzinga
View Comments and Join the Discussion!