How Much Does An Hour Of Work Buy In Your City?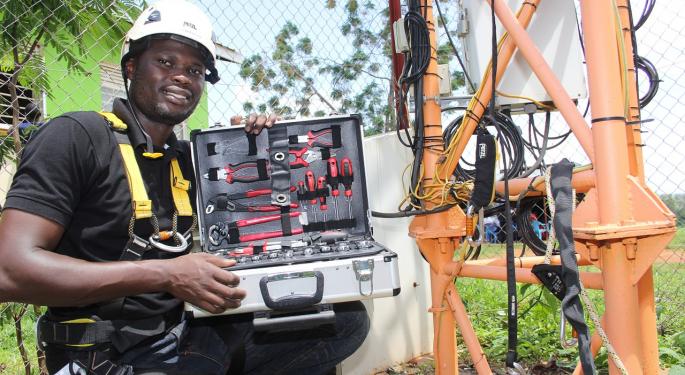 UBS' annual prices and earnings report names Zurich, Geneva and Luxembourg as the global cities where workers have the most purchasing power.
Jakarta, Nairobi and Kiev are the three cities where workers have the least purchasing power.
Zurich workers must work 20.6 hours to earn enough money to purchase an iPhone, while Nairobi workers much work 468 hours.
UBS recently released its 2015 Prices and Earnings Report, a look at earnings and purchasing power in different cities around the world. Chief economist Andreas Höfert and others compiled statistical comparisons of pricing in different cities to see how far wages go in different parts of the world.
Wages
The first thing UBS's survey took into account was how much income workers earn in different cities.
According to the report, Zurich, Geneva and Luxembourg are the cities where workers earn the highest wages. Conversely, Nairobi, Jakarta and Kiev are the three cities with the lowest wage levels.
Prices
Earnings are just half of the equation when it comes to standard of living. UBS found that Zurich, Geneva and New York City are the three most expensive cities in the world in terms of cost of goods and services. Kiev, Sofia and Bucharest are the three least expensive cities.
Related Link: Bankrate Releases Ranking Of 172 Cities Based On Satisfaction For Retirees
Purchasing Power
The key statistic in the UBS report was purchasing power, a measure of how much return workers can get from an hourly wage.
According to the results, an hourly wage goes farthest in Zurich, with Geneva and Luxembourg rounding out the top three. On the other side of the scale, workers get the least out of an hour of work in Jakarta, with Nairobi and Kiev rounding out the bottom three.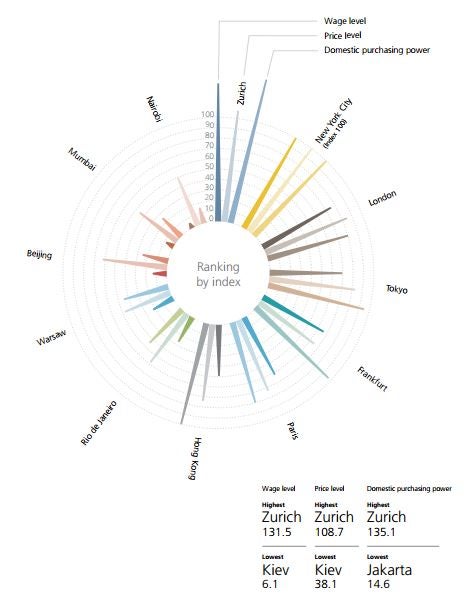 Context
UBS included a standardized comparison of purchasing power in the major cities by including graphs that indicate the number of hours the average worker must work in each city to afford to buy one McDonald's Corporation (NYSE: MCD) Big Mac, one kg of bread, one kg of rice or one Apple Inc. (NASDAQ: AAPL) iPhone.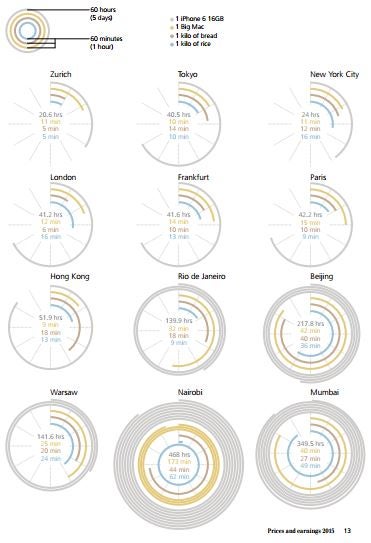 In Zurich, a Big Mac requires about 11 mins of work and an iPhone requires 20.6 hours of work. In New York, a Big Mac requires 11 mins of work and an iPhone requires 24 hours.
Nairobi workers must log nearly three hours of work just to afford a Big Mac, while an iPhone requires 468 hours of wages.
Disclosure: The author holds no position in the stocks mentioned.
Image Credit: Public Domain
View Comments and Join the Discussion!
Posted-In: Andreas Höfert Bucharest GenevaEducation Travel Global Econ #s General Best of Benzinga