Millennials And Financial Phobias: Is There A Happy Ending Ahead?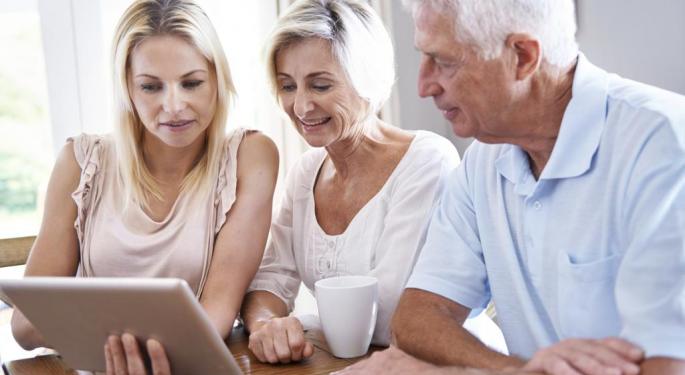 Young adults face unique financial hurdles not seen by generations before them. While the story sounds similar to that of Depression-Era youth, the world has changed by an unrecognizable degree within the last century.
Coming of age during the Financial Crisis and its aftermath, Millennials are perhaps the demographic hit the hardest as the years of recovery ebb on. Understandably, sentiments toward all things financial have not always been beautiful for these young adults, with many making lasting financial missteps along the way.
While there has been recent data revealing that millennials have shied away from the market, new research reveals that the tides may be turning.
Related Link: 15 Facts Investors Should Know About Millennials According To The White House
Market Maven's Two Cents
According to a recent study published by Mark Hamrick of Bankrate Inc (NYSE: RATE), financial gurus are foreseeing Millennials' attitudes toward all things money changing. In light of predictions of continued relative market strength, three quarters of the mavens surveyed anticipate that Millennials will begin to become more invested.
One maven in particular brought up the expected longevity of Millennials as a reason not to fear that there will be a lost generation market-wise. Executive editor of InvestorPlace.com, Jeff Reeves, humorously commented, "Millennials will buy houses and invest and become stodgy old folks with slightly more conservative tendencies."
By way of explanation, he continued, "Give them time – after all, they will all probably live to be 120 years old, thanks to modern medicine. What's the rush?" Bringing up a valid point that with a longer lifespan, investing later does not spell unavoidable financial doom.
Commonwealth Financial Network CIO W. Bradford McMillan echoed this idea, "Once the reality of longer life spans sets in […] investing in equities will be seen as a necessity."
An Alternate View On Financial Phobia
Growing up during a financial crisis and the subsequent employment difficulties certainly contributes to wary financial sentiments. However, a separate article published by Forbes places part of the blame on Millennial's parents, particularly "helicopter" parents and "tethered" parents.
Financial literacy is strongly correlated to inter-generational relationships and communication. A report by FINRA Investor Education Foundation found that children of "helicopter" parents have the lowest financial literacy among their peers compared to their parents and grandparents.
Educational advocate Chester Goad, EdD commented on the importance of healthy parent–child financial communication, "An engaged parent teaches kids to make their own decisions and trains them for everyday life, and that includes financial decisions and responsibilities."
"It's the tethered parent who neglects teaching those things and then intervenes, or makes those decisions for [their children], who can become problematic," Goad explained.
Whatever the root for financial phobia among Millennials is, the point remains that the relationship between young adults and what's in their pockets and bank accounts has not always been a healthy one. Whether fear or ignorance has caused Millennials to not invest in the market, through financial literacy, they can fulfill the market mavens' predictions and become more soundly invested.
Posted-In: Chester Goad Forbes Mark Hamrick millennialsEducation Top Stories Personal Finance Best of Benzinga
View Comments and Join the Discussion!