Top 10 Most Popular American Stores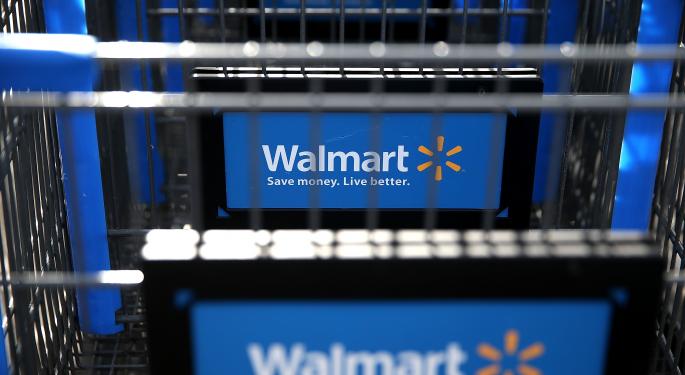 The site 24/7 Wall St. recently took a look at the March consumer data from Placed and compiled a list of the most popular stores in America. Companies were ranked based on the percentage of American shoppers that visited a store at least once in the month of March.
10. Dollar Tree, Inc. (NASDAQ: DLTR) (18.9 percent of shoppers)
Visitors to Dollar Tree can't resist the fact that many of its product offerings literally cost $1.
9. Taco Bell (19.5 percent of shoppers)
Yum! Brands, Inc. (NYSE: YUM)'s Mexican fast food restaurant chain improved its numbers year-over-year by expanding the menu to include breakfast offerings and aggressively advertising its products.
8. Burger King (19.9 percent of shoppers)
With about 14,000 global locations, it's not surprising that Burger King, owned by Restaurant Brands International Inc (NYSE: QSR), is one of the most visited restaurants in America.
7. CVS Health Corp (NYSE: CVS) (21.9 percent of shoppers)
CVS has nearly 8,000 U.S. drug store locations, and the red and white sign on the street corner is a very familiar sight for most Americans.
6. Target Corporation (NYSE: TGT) (23.8 percent of shoppers)
Despite the company's recent failed attempt at expanding into Canada, Target is still nearly 1,800 stores strong in the U.S.
5. Walgreens (28.5 percent of shoppers)
With CVS already making the list, it's not surprising to see rival Walgreens Boots Alliance (NASDAQ: WBA) and its approximately 8,200 U.S. drug stores cracking the top five on the most popular stores list.
4. Starbucks Corporation (NASDAQ: SBUX) (31.8 percent of shoppers)
It was only a question of how high Starbucks would end up on this list, with the company's nearly 12,000 U.S. locations and loyal army of American coffee-fanatic consumers.
3. Subway (37.4 percent of shoppers)
Subway is unique on this list in two ways. First, with nearly 27,000 U.S. stores, it has nearly twice as many U.S. locations as any other company on the list. In addition, Subway is the only privately-owned company in the top 10.
2. McDonald's Corporation (NYSE: MCD) (48.4 percent of shoppers)
McDonald's earnings numbers may be slumping, but there's no question that the golden arches remain the golden standard for fast food in America.
1. Wal-Mart Stores, Inc. (NYSE: WMT) (51.9 percent of shoppers)
Where else can consumers get a frozen pizza, allergy medicine, a fishing license, placemats , a TV set, power steering fluid and a shower curtain all in one stop? That's why Walmart tops the list of most popular stores in the U.S. and was the only store in the country that saw visits by more than half of American shoppers in March.
View Comments and Join the Discussion!
Posted-In: 24/7 Wall St. Burger King Subway Taco Bell WalgreensRestaurants General Best of Benzinga