TipRanks CEO Details This Fast-Growing And Unique Investor Resource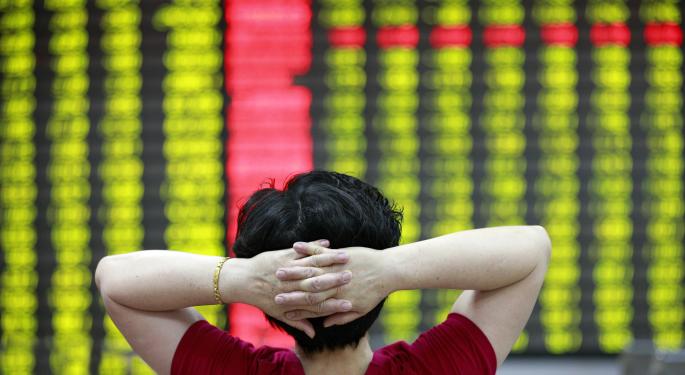 Uri Gruenbaum, co-founder and CEO of Tel Aviv, Israel financial accountability website, TipRanks, provided details to Benzinga about the company and its unique service to investors.
TipRanks took Best in Class honors in the Trade Recommendations caption at the 2015 Benzinga FinTech Awards Gala in New York on April 8.
Related Link: TipRanks Makes Online Stock Surfing Easier for its Users
Benzinga: What is TipRanks?
Uri Gruenbaum: TipRanks is a financial accountability website that helps individual investors evaluate any investment advice they are getting online.
In simple terms, TipRanks aggregates all stock ratings made on the Nasdaq and New York Stock Exchange. We use machine-learning technology to track and analyze all ratings and "rank" every analyst, financial blogger and corporate insider based on their past performance.
That ranking holds analysts accountable and makes stock market research transparent for the average investor.
BZ: What inspired the creation of TipRanks?
UG: The idea for TipRanks came after I lost money following the advice of a so-called "reputable" analyst.
Out of curiosity, I calculated this analyst's track record by looking at all of his past recommendations. I discovered he did not have a good track record.
This uncovered a problem that needed to be solved. As a result, TipRanks was born.
BZ: How, specifically, does TipRanks help investors?
UG: TipRanks helps and empowers investors by allowing them to evaluate any financial advice they find online.
As a data driven financial accountability tool, TipRanks increases transparency within the markets.
TipRanks is also the only tool geared toward individual investors that makes all Sell Side information accessible.
We allow investors to follow what the most accurate analysts say and cut off all the noise of underperforming (so-called) "experts."
BZ: Who are the "experts" tracked by TipRanks and how are they ranked?
UG: The experts TipRanks tracks are any sell-side analyst and financial blogger who publishes their recommendations online.
We consider two factors when ranking an expert: their success rate and average return per recommendation.
We track expert recommendations as far back as January 2009 and use the statistical Z-test to determine the viability of each expert's ability to outperform the market.
BZ: In addition to the website, is a mobile app planned?
UG: We are in the process of making our website compatible with and responsive to mobile.
Once that is complete, we plan to develop a native app for iOS and Android
BZ: What should investors know about TipRanks that they might not realize right away?
UG: TipRanks is the only financial accountability website that allows investors to do their due diligence by making the stock market more transparent.
Although TipRanks does not advise investors where to invest their money, it gives them the tools and sources to properly evaluate expert recommendations.
This allows investors to know whom to trust.
Related Link: Goldman Sachs Doesn't Like Long-Term Oil Investments
BZ: What does the future for TipRanks look like?
UG: TipRanks is going to start tracking hedge fund managers in addition to sell-side analysts, financial bloggers and corporate insiders.
We are also hiring additional employees in order to accommodate our rapid growth.

At the time of this writing, Jim Probasco had no position in any mentioned securities.
View Comments and Join the Discussion!
Posted-In: 2015 Benzinga FinTech Awards AndroidFintech Top Stories Exclusives Tech Trading Ideas Interview Best of Benzinga