Tesla's Elon Musk Made $37K Last Year, But Didn't Accept It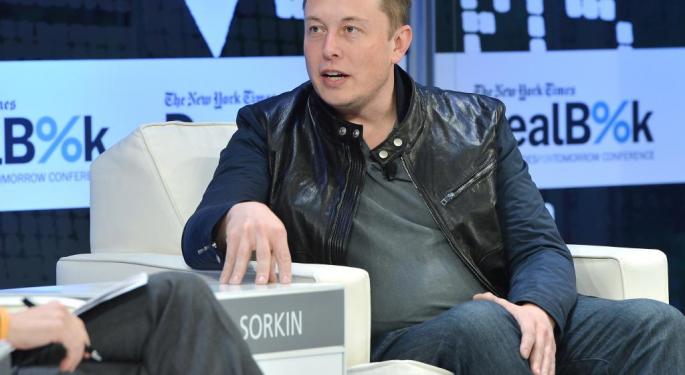 According to a recent Schedule 14A SEC filing, Tesla Motors Inc (NASDAQ: TSLA)'s CEO Elon Musk makes barely $37,440 per year.
This amounts to almost one tenth of what the company's CFO Deepak Ahuja earns from his executive activities in the company ($338,000 per year) and considerably less than other executives in the company, like Jeffrey B. Straubel, Jerome Guillen and Greg Reichow, all of whom make more than $249,000 a year –- each.
The filing explains that "Mr. Musk's salary is based on minimum wage requirements under California law and he is subject to income taxes based on such base salary."
The form adds: "Mr. Musk, however, has never accepted and currently does not accept his salary. Under California law, Mr. Musk is entitled to the portion of the base salary that he does not receive each year."
Related Link: How Can You Be As Great As Elon Musk, Bill Gates And Steve Jobs?
Disclaimer
Of course, this amount only accounts for his cash compensation. The CEO does not receive his cash salary, but does own Tesla's stock and options, which results in considerable financial gains.
While Musk's salary may not seem miniscule, translating to more than $3,000 a month, it is substantially smaller than what most CEOs around the world make in terms of cash compensation.
Auto Industry CEO Comparison
Posted-In: Akio Toyoda Carl IcahnMark ZuckerbergSergio Marchionne Deepak Ahuja Elon Musk Greg ReichowEducation Tech General Best of Benzinga
View Comments and Join the Discussion!