Think U.S. Oil Production Is Slowing Down? Think Again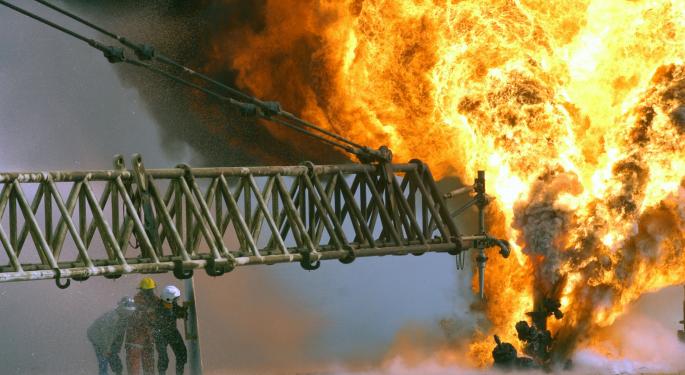 The sharp decline in oil prices since mid-2014 has been the result of a massive oil supply glut in the market. As North American production started booming over the past several years, demand failed to keep up with the rapidly-growing supply.
But now that the price of WTI crude oil has fallen about 50 percent in a matter of months, it would makes sense for producers to have majorly cut production so that the market could begin to naturally eliminate the oil glut. But unfortunately for oil investors, that scenario is far from reality.
Rig Count Reduction
In response to the pressure on the oil market, North American producers have been shutting down large numbers of rigs in recent weeks. In fact, the most recent numbers indicate that 151 rigs have been shut down since October.
Related Link: Analyst: Fed Has Created 'Yet Another Asset Bubble'
As rig-count shutdown has accelerated, oil investors have rejoiced. The Unites States Oil Fund ETF (NYSE: USO) is up more than 10 percent in the past three weeks.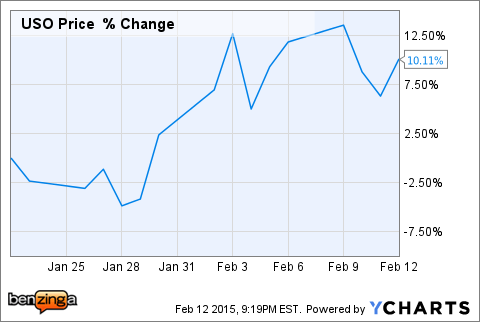 Investors seem to believe that the worst of the oil glut is in the past. Unfortunately, the numbers tell a different story.
Record-High Production
Despite the falling rig count, the U.S. Energy Information Administration (EIA) is forecasting record-high North American oil production for the month of March.
That's right, in the midst of a collapse in oil prices due to a massive oversupply of oil, North America will produce more oil next month that it ever has before.
Producers have become much more efficient with their rigs, and the 151 rigs that have been shut down have been the least-efficient and least-productive rigs.
While 151 shutdowns is a step in the right direction, the EIA recently stated that another 200 rigs will need to be shut down just for the production growth to finally peak.
Long Path To Recovery
Shutting down rigs is a step in the right direction for oil producers, but the road to recovery for oil prices is still a long one.
It's unclear just what it will take to stabilize the oil market and eliminate the current oil glut. However, one thing is most certainly not going to help in the short-term: Producing more oil.
Image credit: Public Domain
View Comments and Join the Discussion!
Posted-In: Education Specialty ETFs Commodities Topics Economics Markets ETFs General Best of Benzinga