7 Innovations From Amazon Since Its Last Quarterly Report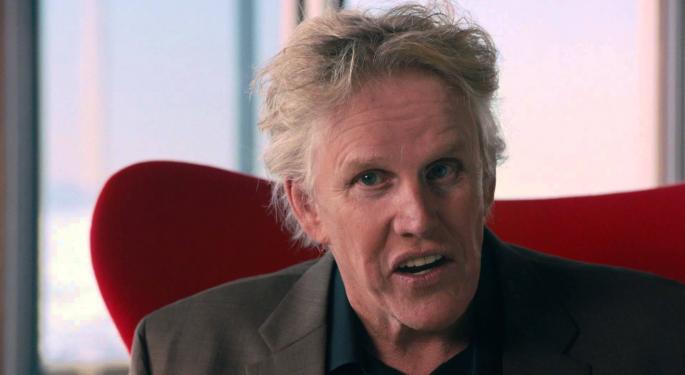 On the day of its Q4 earnings release, many Amazon.com, Inc. (NASDAQ: AMZN) shareholders are likely fearful of a repeat of the company's disastrous third quarter 2014 earnings report back in October that tanked the stock 13 percent.
After all, how much could change in only three months?
When it comes to Amazon, three months is an eternity.
Here's a list of seven Amazon innovations since the company's last earnings report.
1. Amazon Echo
In November, Amazon announced the launch of Echo, a voice-activated personal assistant (and music player). The cylindrical speaker is less than 10 inches tall and connects to Wi-Fi, smartphones and tablets. Echo appears to be Amazon's take on Apple Inc (NASDAQ: AAPL)'s Siri.
Related Link: Expert Money Manager: The Noose Is Tightening Around Amazon's Neck
2. Amazon Elements
In early December, Amazon announced the launch of Elements, the company's new line of household items that will be available to Prime members only.
Elements includes items such as diapers ($7.49 per package) and baby wipes ($10.99 for a pack of six).
3. WorkMail
Just this week, Amazon announced the launch of WorkMail, an email and scheduling service that will take on the likes of Google Inc (NASDAQ: GOOG) (NASDAQ: GOOGL) and Microsoft Corporation (NASDAQ: MSFT). The launch is part of Amazon's effort to lure more companies to use the company's cloud computing services.
4. Amazon Travel
In November, Amazon announced the planned launch of Amazon Travel, an independent hotel and resort booking service. The launch will initially cover hotels in only a handful of major cities, but could eventually compete with services offered by Priceline Group Inc (NASDAQ: PCLN) and Expedia Inc (NASDAQ: EXPE).
5. Amazon Services
Amazon Services, a platform to connect customers to trusted, local service providers such as technicians and handymen, made its debut in November. Amazon is hoping Services could grow to compete with Yelp Inc (NYSE: YELP) and Angie's List Inc (NASDAQ: ANGI).
6. Prime Now
Amazon debuted its highly-publicized Prime Now one-hour delivery service in Manhattan in December. Amazon will likely expand the service to other locations if the New York City experiment goes well.
7. Fire TV Stick
Amazon launched its Fire TV Stick, $39 alternative to Google's Chromecast, almost immediately following the company's last earnings report in October.
TV viewers have likely seen Amazon's commercials for the Fire Stick starring the eccentric Gary Busey.
Image credit: YouTube
Posted-In: Tech Best of Benzinga
View Comments and Join the Discussion!