The Highest-Paid Athletes In The World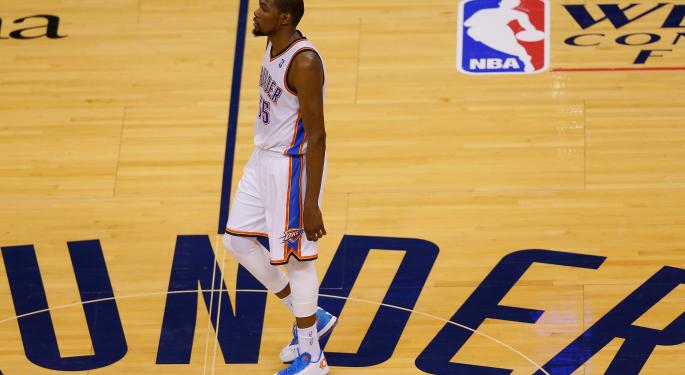 The Washington Nationals signed former Cy Young Award-winning pitcher Max Scherzer to an astounding $210 million, seven-year contract last week. After a record-setting $50 million signing bonus is included, Scherzer's contract is worth an average of $30 million per year. Incredibly, Scherzer's new contract barely cracked the top 10 largest current sports contracts. Here's a breakdown of some of the highest-paid athletes.
Related Link: Tradesports: Investing In Sports Like Investing In Stocks
Five Largest Contracts
Despite the fact that NFL football is America's favorite sport by a wide margin, all of the top 10 largest contracts in sports belong to baseball players. The ink is barely dry on the largest contract of all, Giancarlo Stanton's $325 million, 13-year contract signed with the Miami Marlins in November.
Two more of the top five largest sports contracts were signed last MLB offseason: Miguel Cabrera's 10-year $292 million contract with the Detroit Tigers and Robinson Cano's 10-year, $240 million deal with the Seattle Mariners. Alex Rodriguez holds both of the other two current top-five largest sports contracts, one with the Texas Rangers and one with the New York Yankees.
Top Annual Value
At an average payout of over $30.7 million per year, Clayton Kershaw's seven-year, $215 million deal with the Los Angeles Dodgers is the largest baseball contract on an annual basis. However, athletes in other sports have baseball players beaten when it comes to annual earnings.
Floyd "Money" Mayweather's current two-year contract with Showtime is worth more than $72 million per year. Formula One driver Kimi Raikkonen is the only other athlete currently earning more than $50 million per year. Ferrari is paying him $51 million annually.
Related Link: What You Might Have Missed About The Max Scherzer-Washington Nationals Deal
Other Top Earners
Soccer player Gareth Bale's $146.2 million contract with Real Madrid, NBA basketball player Kobe Bryant's $136.4 million deal with the Los Angeles Lakers and NFL football player Calvin Johnson's $132 million deal with the Detroit Lions make these three athletes owners of the largest sports contracts in their respective sports.
It's worth nothing that these numbers do not include endorsement deals. Some players make even more money from endorsement contracts than they do from their sports contracts, such as basketball player Kevin Durant and his $265 million-plus endorsement contract with Under Armour Inc (NYSE: UA).
View Comments and Join the Discussion!
Posted-In: Alex Rodrigue Calvin Johnson Clayton Kershaw Cy Young Detroit LionsTopics Success Stories General Best of Benzinga