Who Has The Most Expensive Tank Of Gas In America? The Answer Probably Won't Surprise You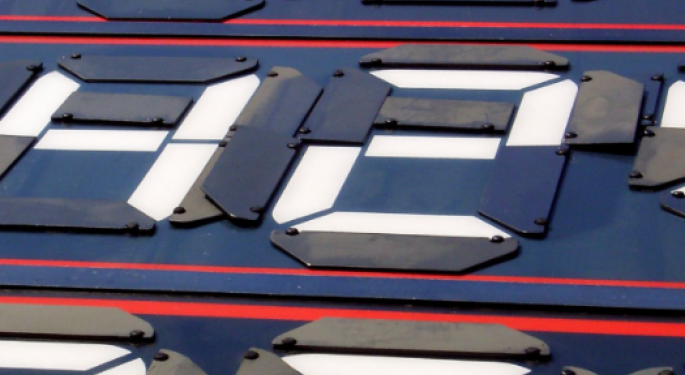 With oil prices down more than 50 percent from mid-2014 levels, Americans are enjoying the cheapest gas prices they've had in years.
However, some are saving more money on cheap gas than others.
Here's a breakdown of where U.S. gas is cheapest, and where it's most expensive, according to Gas Buddy.
The Cheapest States
1. Missouri: The average gas price is $1.764 in Missouri, nearly 30 cents below the national average of $2.055.
2. Oklahoma: Drivers are paying only $1.786 per gallon in the Sooner State.
3. Kansas: The trend of cheap gas in the Midwest continues, as gas in Kansas averages only $1.819.
4. Texas: Drivers in the Lone Star State pay only $1.823 per gallon. Texas is also home to the city with the cheapest gas in the country, Lubbock ($1.695 per gallon).
5. New Mexico: New Mexico rounds out the top five with a price of only $1.842 per gallon.
Related Link: OPEC: Oil Prices Will Rebound, Return To 'Normal' Level
The Most Expensive States
1. Hawaii: With the cost of shipping, it's understandable why Hawaii's $3.315 gas price would be highest in the country. Honolulu takes the honor of the U.S. city with the most expensive gas ($3.145 per gallon).
2. Alaska: For exactly the same reason as Hawaii, Alaska takes the number two spot with gas prices of $2.776 per gallon.
3. California: California takes the top spot for expensive gas among the contiguous states, where drivers pay $2.488 per gallon. San Francisco is the most expensive city in the contiguous states ($2.708).
4. New York: The Empire State trails California by less than a cent, with an average price of $2.481.
5. Vermont: Finishing off the top five is Vermont, where drivers pay $2.415 for a gallon of gas.
Image credit: Dear Harry, Wikimedia
View Comments and Join the Discussion!
Posted-In: cheapest gas Gas Buddy states with the cheapest gasEducation Commodities Topics Markets General Best of Benzinga