#PreMarket Prep Guest List For The Week Of December 1, 2014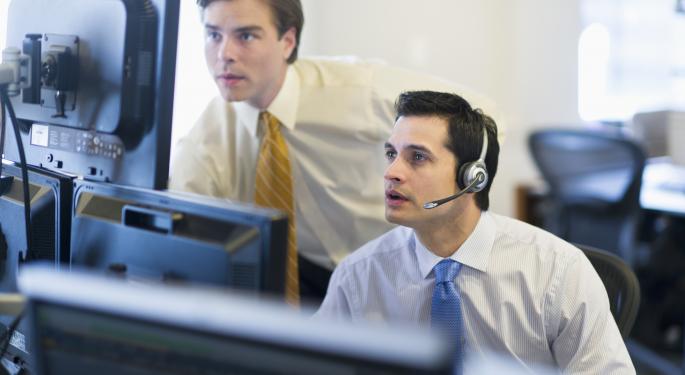 We're kicking off the first week of December with a variety of topics on this week's #PreMarket Prep broadcast, sponsored by Marketfy, including wealth management, crowdfunding and trader taxes.
Be sure to tune in at 8:00 a.m. EST Monday-Friday here to tune in to the exciting show.
Monday, December 1, 8:35 a.m.
Mark Martiak (@premieradvisor), Senior Wealth Strategist at Premier Financial Advisors
Mark Martiak's 30-year career spans financial services, media and retail. At Premier Wealth Management, he serves individuals and institutional clients, with special focus on the financial planning issues related to family offices, divorce, retirement, trust and estate planning.
9 a.m.
Adam Sarhan (@adamsarhan), Founder and CEO of Sarhan Capital
Sarhan Capital, a boutique investment and advisory firm, strives to provide intelligent ideas that generate strong returns for its clients in all market environments.
9:20 a.m.
Dave Landry (@davelandryTrdr), Trader and Founder at Davelandry.com
Dave Landry has been actively trading the markets since the early 1990s. He is author of "Dave Landry on Swing Trading," "Dave Landry's 10 Best Swing Trading Patterns & Strategies," and "The Layman's Guide to Trading Stocks."
Tuesday, December 2, 8:35 a.m.
Nic Chahine (@racernic), Creating Income with Options Spreads
Nic Chahine joins the show every Tuesday to discuss the week's options outlook.
9 a.m.
Nav Athwal (@navathwal), Founder and CEO of RealtyShares
RealtyShares is a crowdfunding for real estate platform that connects individual investors to private real estate investments located across the United States. Prior to founding RealtyShares, Athwal was a real estate and land use attorney at San Francisco-based law firm, Farella Braun & Martel.
9:20 a.m.
Robert Green (@GreenTraderTax), CPA, Founder of Green NFH, LLC
Paul Wallace has more than 18 years' experience working in competitive, results-driven, performance environments. Working with individuals operating in challenging zero-sum environments, he helps create a "performance mindset" to promote success. With a background in sales, trading and the military, Wallace is a self-motivated individual. He is adaptable and versatile with proven sales, leadership, management and planning skills, developed in challenging and geographically diverse environments.
Wednesday, December 3, 8:35 a.m.
Fari Hamzei (@HamzeiAnalytics), Founder of Hamzei Analytics
Fari Hamzei joins the show every Wednesday, bringing his wealth of knowledge on aggressive equity options and index futures trends.
9 a.m.
Chris Temple (@NatInvestor), Editor & Publisher at The National Investor
Chris Temple sees his role as dispensing knowledge to his subscribers; not just information. He analyzes and makes understandable for his readers "macro" events and markets the world over, ultimately coming up with a specific investment game plan that uses asset allocation, ETFs, individual stocks and the like.
9:20 a.m.
Craig Erlam (@Craig_AlpariUK), Market Analyst at Alpari
Craig Erlam joined Alpari at the beginning of 2012 after four years in the financial services industry, including working at Goldman Sachs. Erlam writes market commentary that regularly appears on website. He also provides insight and analysis for clients that he posts daily on Twitter and the Alpari website.
Thursday, December 4, 8:35 a.m.
Harlan Pyan (@AllAboutTrends), Co-Founder of All About Trends
All About Trends is a subscription-based newsletter service focused on helping individuals secure consistent profits in the market by trading what they see, not what they think, hear or fear.
9 a.m.
Frank Zorilla (@ZorTrades), Founder and Chief Investment Officer of Zor Capital
Frank Zorilla started his Wall Street career at a very young age. Ten days after his 20th birthday he became a series 7 licensed stock broker. He was a full service broker until 2011, when he decided that his no-nonsense approach and expertise was better suited as an independent rather than under the reins of the brokerage business.
9:20 a.m.
Mike Bellafiore (@MikeBellafiore), Co-Founder of SMB Capital
Mike Bellafiore co-founded SMB Capital, a proprietary trading firm in New York City, and SMBU, its trader education company. He is the author of the "trading classic" One Good Trade and The PlayBook. He also co-authored a chapter for The StockTwits Edge, in which he discussed a favorite trading setup. Bellafiore also writes regularly for the globally popular SMBU blog, where he shares ideas on how to improve trading performance.
Friday, December 5, 8:35 a.m.
Joe Saluzzi (@JoeSaluzzi), Partner and Co-Founder of Themis Trading
Joseph Saluzzi is partner, co-founder and co-head of equity trading of Themis Trading LLC, a leading independent agency brokerage firm that trades equities for institutional money managers and hedge funds. He is also the co-author of "Broken Markets: How High Frequency Trading and Predatory Practices on Wall Street are Destroying Investor Confidence."
9 a.m.
Christian Magoon (@ChristianMagoon), Founder and CEO of Magoon Capital
ETF veteran Christian Magoon consistently provides his industry insights and knowledge as a commentator in the U.S. media, speaking publicly on macro investment issues, thematic investing and ETF related topics.
9:20 a.m.
Malte Kaub (@SE1_Trading), Managing Director at the Traders' Leadership Council in London
Since 2004, Malte Kaub has advised capital market oriented corporations and leverages his expert knowledge and network to help compress the learning curve for traders of all experience levels. The Traders' Leadership Council offers actionable webinars and seminars to help you achieve sustainable success in trading with a focus on psychology and automated trading.
Posted-In: Adam Sarhan Benzinga #PreMarket Prep Craig Erlam Fari Hamzei Joe SaluzziEducation Pre-Market Outlook General Best of Benzinga
View Comments and Join the Discussion!