How 6 Market Experts Plan To Share Their Insight...For Free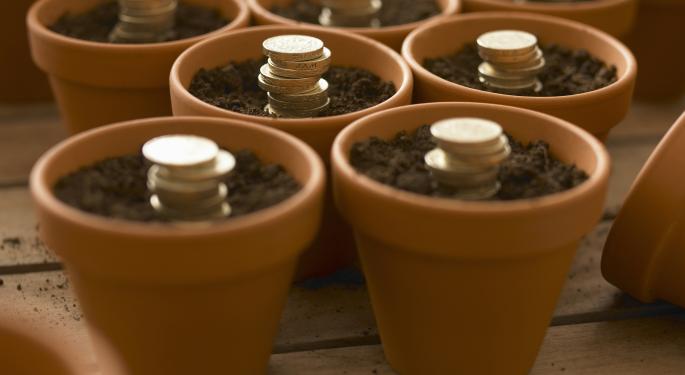 This Saturday, eSignal is hosting a free trader education Webinar featuring six industry experts who have had more than two decades of success in the markets.
The company wants to build an ecosystem of traders, partners and ideas that help promote success, eSignal senior director of business development Carlo Macchi told Benzinga.
"We acknowledge, which most don't, that successfully trading over the long term is not easy," Macci said. "We would like to give traders a unique educational experience to learn from the experts in the market, who have been successful for more than 20 years. These are icons of our industry."
The full speaker schedule:
9 a.m. ET
"Post Election Trading Strategies" with optionMONSTER and tradeMONSTER Co-Founder Jon "Dr. J" Najarian
9:30 a.m. ET
"Trading Back to Black Using Trends" with CNBC Asia Contributor Daryl Guppy
10:15 a.m. ET
"Making Money Using the Social Web and the StockTwits Human Ticker" with StockTwits Co-Founder and CEO Howard Lindzon
11 a.m. ET
"Creating High Probability Option Spreads Using Options Analytix and Advanced GET" with Dynamic Trend's Ron Wheeler
11:30 a.m. ET
"Enhance Your Trading Profits With the Arps Crown Jewels for eSignal" with Jan Arps of Jan Arps' Traders' Toolbox
12:15 p.m. ET
"Using eSignal to Focus on the Best Moving Stocks in the Market" with world-record holder for profitability, trader Dan Zanger
The topics range from using price action and options strategies, to international markets and leveraging social media. Macchi emphasized that each of the speakers will be focusing on practical, real-world examples that they have used in their own careers.
The goal is to give attendees confidence and insight on how to trade prosperously over the long haul, Macchi explained, and to not just give out "get rich quick" schemes. The event's title, "Back in Black," is both a play on the popular AC/DC album and reflects the desire to be in the black consistently in the market.
The free webinar takes place November 15 at 9 a.m. ET and traders can register here. A recording of the webinar will also be available for those who cannot make the scheduled event, sponsored by Marketfy and KnowVera.
Posted-In: Dan Zanger eSignal Howard Lindzon Jan Arps Jon Najarian MarketfyEducation General Best of Benzinga
View Comments and Join the Discussion!