Tadas Viskanta On How He Started His Abnormal Returns Blog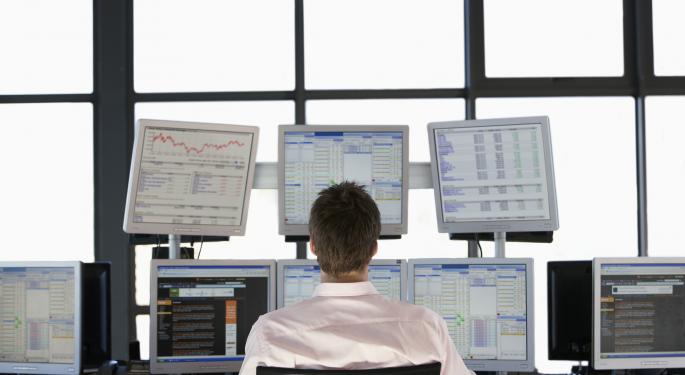 Tadas Viskanta has always had an interest in markets. Somewhere along the way, he developed an interest in writing, as well.
Thus, the Abnormal Returns blog was born.
Viskanta is the founder and author of Abnormal Returns, and he recently joined Benzinga's #PreMarket Prep to talk about why he started the blog and what he focuses his investments on.
Viskanta started Abnormal Returns almost a decade ago.
Related Link: A Case For Investing In Smaller Banks
"At that time, the investment blogosphere was nascent and was just getting started," he said. "So, I thought it was a good opportunity for me to kind of jump in there and put something out into the world."
When he first started writing Viskanta thought he would be a fast and dynamic blogger, creating a lot of content each day -- but he quickly realized that there are a number of people doing the same thing. Viskanta said his personal challenge was to find a niche.
"Finding my niche was really kind of being an aggregator for what other people were doing and where appropriate, applying some of my insights into the markets in reference to what other people were talking about," he said.
He explained that there are a lot of great writers out there already, so it didn't make sense to him to just write what other people had been writing.
The November Mutual Fund Observer is out but fails to explain how it got to be November already. http://t.co/EL7k3xqZpK $$

— Tadas Viskanta (@abnormalreturns) November 2, 2014
Unless someone is writing something in a unique voice or faster, Viskanta said it's sometimes just better to respond to what other people are saying. He thinks it's much more valuable than trying to create content that is "duplicative."
Viskanta also talked about what made him switch from a day trader to a long-term investor and his experience at Stocktoberfest.
Check out his full interview here:
Don't forget to tune in to Benzinga's #PreMarket Prep broadcast Monday-Friday 8-9:45 a.m. ET for all of the premarket info, news and data needed to start the trading day.
Posted-In: Abnormal Returns Benzinga #PreMarket Prep Finance InvestingEducation Entrepreneurship Interview General Best of Benzinga
View Comments and Join the Discussion!