Time Is On Your Side, Investors (And Here's Why)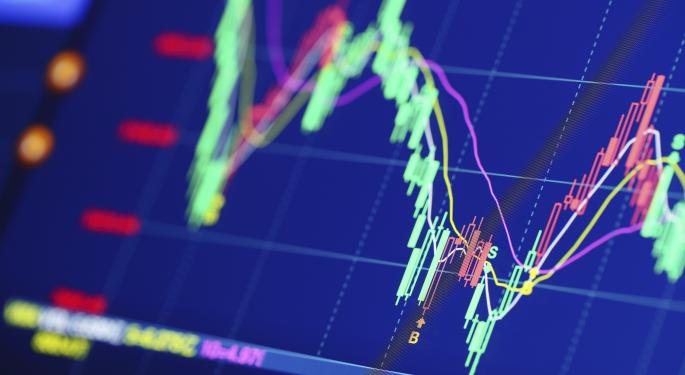 Quoth the Maven, Livermore
One of Wall Street's most fabled, and famous, traders was a man named Jesse Livermore. Edwin Lefevre's 1923 classic stock market tome, "Reminiscences of a Stock Operator," was a thinly-veiled biography of the great "plunger," as traders were once known.
Livermore was the most widely watched and most closely followed trader of his time. The book, a classic read for students of the stock market, contained valuable insights into how Livermore made and lost several fortunes throughout his trading life.
Livermore's most famous, or even infamous, trade was made when he shorted the stock market just prior to the crash of 1929, the 85th anniversary of which just recently passed.
His net worth after the Crash: an astonishing $100 million.
He subsequently lost much of his money shortly thereafter. However, he continued to make and lose millions until he committed suicide in a room at New York's Sherry Netherland Hotel in 1940.
While successful, and alive, Livermore was known for cutting his losses and letting his winners run, but also warned against over-trading, as this quote from "Reminiscences" suggests:
"There are times when money can be made investing and speculating in stocks, but money cannot consistently be made trading every day or every week during the year. Only the foolhardy will try it. It just is not in the cards and cannot be done."
The Plunger's Problem
For this reason, one should be careful in making moves too frequently in a longer-term investment portfolio. There are professionals who can "scalp" all day long, buying and selling stocks many times in a single day, for small sums that add up to a good day's work.
Related Link: The Global Impact Of Decentralized Banking: What Is It?
That is not how the investment game is played, particularly in an environment that, after the market's recent correction, favors a little more vision and some professional patience.
This market has all the earmarks of a secular, or long-term, bull market.
Since bottoming in March of 2009, stocks have suffered a series of corrections, ranging in size from as little as 3 percent to as much as 19 percent.
The most recent pullback in the S&P 500 (NYSE: SPY), intraday peak to intraday trough, was 9.9 percent ... effectively qualifying as the long-anticipated 10-percent correction. Since November of 2011 or in the interim, there were 15 pullbacks of 3 to 5 percent.
In each case, money was made "buying the dip" rather than "selling the rallies" -- two vastly overused Wall Street expressions.
Why Time Is On Your Side
While past performance is no guarantee of future results (as they like to say in financial ads), the market is entering a cycle that historically has favored owning stocks. Why?
Four reasons:
The period from October through late April has a clear upward bias until it is time to "Sell in May and Go Away."
The third year of a presidential cycle is the strongest year for stock market performance during that four-year span.
Since the early 1900s, stocks have performed best when the White House was controlled by a Democrat and Congress by the Republicans.
The technical divergences that recently suggested the market was tired and due for a pullback resolved themselves in favor of the bulls when the market bottomed a couple weeks ago.
Disciplined Trading
As we approach the end of the year, it may be time to prune one's portfolio to shed the losers and let the winners run. At the moment, the market's momentum appears to be with stocks that have the most pronounced relative strength profiles.
This is not the time to lose one's discipline that produced hard-earned gains in the market this year.
Since the market bottomed out a few weeks ago, the market's leaders have snapped back sharply, delivering double-digit gains to anyone brave enough to take the plunge into good stocks that were put on sale.
Its losers, with a few exceptions, continue to lose.
Jesse Livermore knew never to "fight the tape." As long as "the tape" and "the Fed" remain friendly, it's safe to be a friend to the financial markets.
To quoth the maven:
"The game of speculation is the most uniformly fascinating game in the world. But it is not a game for the stupid, the mentally lazy, the man of inferior emotional balance, or for the get-rich-quick adventurer. They will die poor."
In 1940, Livermore failed to heed his own advice; he lost a fortune and died all the poorer for it.
We need only follow his advice selectively, but most assuredly to our own long-term advantage.
Posted-In: buy low sell high market outlook Quoth the Maven ron insanaEducation General Best of Benzinga
View Comments and Join the Discussion!